Colombia's Colonial Gems | Trip Notes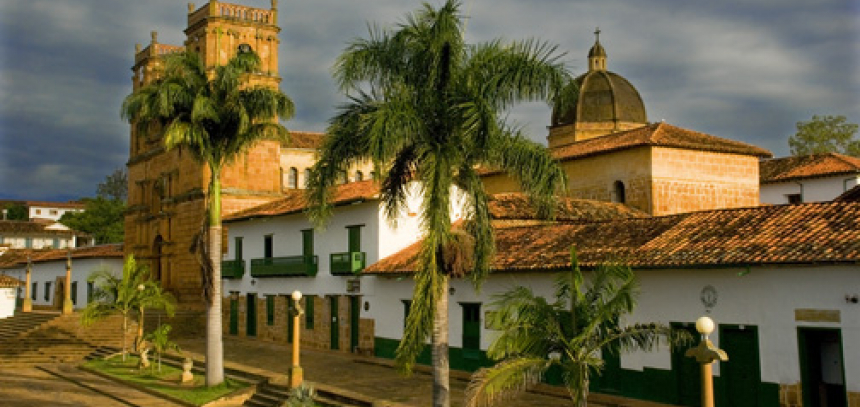 2022 Prices
With 
Hotel Options

4 people/
2 double rooms

2 people/
1 double room

Moderate
$1495
$2150
First Class
$1595
$2250
Deluxe or Best Available
$1740
$2395
Villa de Leyva: Upgrade from Deluxe to Luxury
Boutique Hotel Casa de Arbol
+$140
+$140
Barichara:  Upgrade from Deluxe to Luxury Boutique Hotel Casa Yahri--includes an added night of accommodation, all meals (lunch with tours) & soft drinks +  half day tours daily with in-house guides.
+$475
+$400
Day 11/ Upgrade to Private guide including Chicamocha Canyon visit, cable car & lunch
+$90
+$135
Hotel categories can be mixed & matched, extra days added in any location, and other hotels substituted on request
Rates prices valid through Dec 15, 2021. Holiday surcharges apply to holy week, and Christmas/New Year's holiday dates.
Rates are indicated per person.
Single supplement available on request
Trip Notes:
This trip begins Bogotá and ends in Bucaramanga. Bogota can be reached by daily flights on a wide variety of airlines.
Domestic flights Bucaramanga-Bogotá are required for this itinerary. They can either be included in your international ticket, or issued separately. Current individual fare is approximately $150.
This itinerary combines well with an extension to Cartagena, or to the Coffee Plantations. Please see our corresponding suggested itineraries for ideas.
Latin American Escapes offers excellent discounted international airfares from most US cities, local airpasses, and complete land packages through-out Latin America. 
Departures
2022 Departures
Itinerary and pricing designed for Friday arrival to take advantage of Bogota's discounted weekend hotel prices and to enjoy a free Sunday in Bogota.
Price
Moderate Hotels:
From $1495 p/p
First Class Hotels:
From $1595 p/p
Deluxe Hotels:
From $1740 p/p
Travel Style
recommended custom itinerary