Here you'll find the information, steps and forms you'll need to request a booking with Latin American Escapes
Reserve a Trip |  Payments | Cancellation Penalties | Confirmation and Final Materials | Forms
To reserve your trip
In most cases (requests made at least four months in advance), we'll need a deposit of just $300 per person in order to request confirmation of your trip.   If you are booking closer to departure, we may require the first & second deposit, or full payment.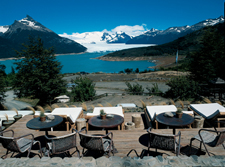 Certain destinations, specific lodges & hotels, or holiday travel may require a higher amount. To find the information specific to your trip, just click on the "Book this Trip" tab of your selected trip.
A completed Trip Application, second deposit, and final payment will also be due before you travel. Our complete payment details can be found in our Terms and Conditions, which we suggest you read before sending us your deposit.
Some destinations or specific trips may also require your passport name, number, nationality and birth-date to confirm your space. You'll find these exceptions noted on your trip itinerary. All destinations will require that you have a passport that is valid for at least six months from the date you enter the country.
Payments
You can make payments to us by either credit card, or check. For credit card payments, we'll need your written authorization to charge your card. You can download a copy of the appropriate credit card authorization form for your trip on our forms page.
Cancellation Penalties
Our penalties are among the lowest in the industry---Just $50 per person up to 60 days before you travel. Certain destinations, specific lodges & hotels, or holiday travel may impose stricter penalties. Consult your itinerary, invoice, or our sales staff for penalties relevant to your specific itinerary. You can find the detailed information on our cancellation policies, change fees and refunds in our Terms and Conditions.
A note about your payments
Latin American Escapes is registered with the California State Attorney General's office under the California Seller of Travel Law. Our License # is 202 3695-40. Under this law, California sellers of travel are required maintain a trust account or bond with all client funds. Latin American Escapes maintains a trust account. Further details on this law can be found at www.caag.state.ca.us/travel/index.htm
Confirmation and Final Materials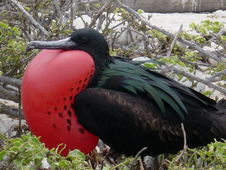 Trip confirmation materials: Once you are confirmed on a trip, we will send by mail a packet of information containing the following: Welcome letter; Insurance information and application; Trip Invoice; Detailed Trip Itinerary; Country Guide, Clothing and Equipment List, and Reading Guides pertinent to your destinations. In addition, you'll receive a Trip Application form and Liability Release, and complete information on our booking Terms and Conditions.
The Trip Application and Liability Release forms need to be completed, signed, and returned to our office as soon as possible. We cannot send out your final trip documents until this form has been returned.
Final materials: You will receive your final trip materials approximately three weeks before your departure. These materials will include any airline tickets we have arranged for you. Most tickets are issued as e-tickets, or electronic tickets. You will have a receipt copy or airline invoice enclosed, along with the airline record locator noted in your trip itinerary. You'll just need to present this information at airport check-in, along with your passport, to receive your boarding pass.
In addition, you'll receive a final trip itinerary, a complete list of contact information for our local offices and all hotels you have reserved; trip vouchers; luggage tags; and our "Trip Departure Notes" with some final reminders for your travels.
Forms
Here are a list of forms that we use during the confirmatin process. You can click on the form  you need and print out a pdf file for your records. Certain destinations and holiday travel may have different booking policy, and will require a special credit card authorization form. Please see the "Book this Trip" section of your specific trip, or consult our sales staff.