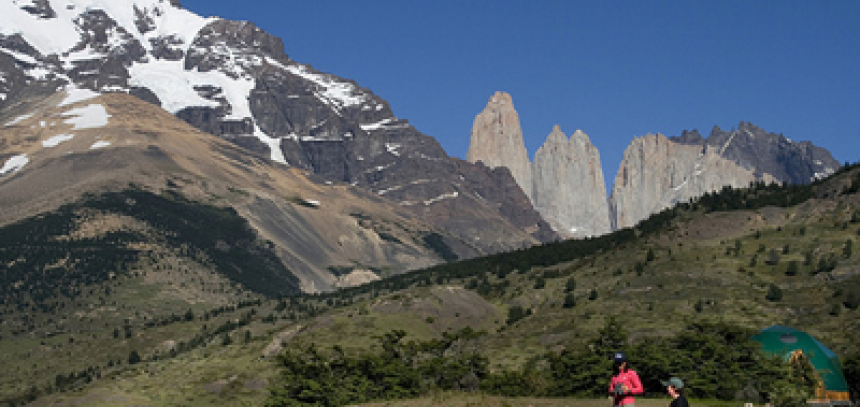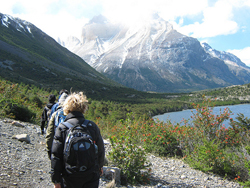 In the far south of Chile, in the Patagonia region of the continent, you find Torres del Paine National Park.  These lands are crowded with glaciers, lakes, fjords, ancient forests and wildlife such as guanacos, flamingos, condors, ñandus and huemules and also offer some of the most magnificent trekking and nature in the world.
During summer (Nov-Mar) there are 18 hours of daylight, which gives the explorers plenty of time for a relaxed trekking experience. This program spends 4 nights in a "luxury" permanent campsite, where you stay in our exclusive spacious canvas dome "huts",  complete with cots, mattresses and feather comforters.  Public areas include a dining tent with refrigerator, shower & toilet tents.  Two additional nights are spent in comfortable local refugions.
Enjoy five full days hiking with expert guides through the highlights of Torres del Paine National park such as the French Valley, Grey Glacier, Ascencio Valley & the famous hike up to the base of the towers, and Laguna Azul.
Departures
2021 departures
Every Sunday
October thru December
2022 departures
Every Sunday
Jan thru April
Price:
Low season
$2505 p/p
Shoulder season
$2800 p/p
High season
$3600 p/p
Peak
$3755 p/p