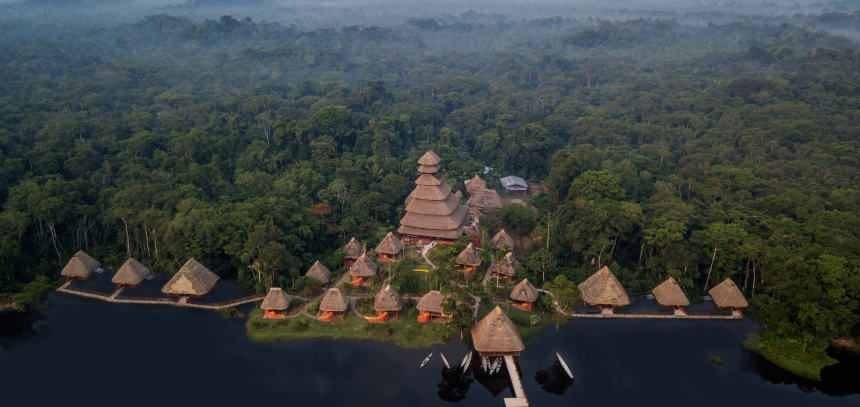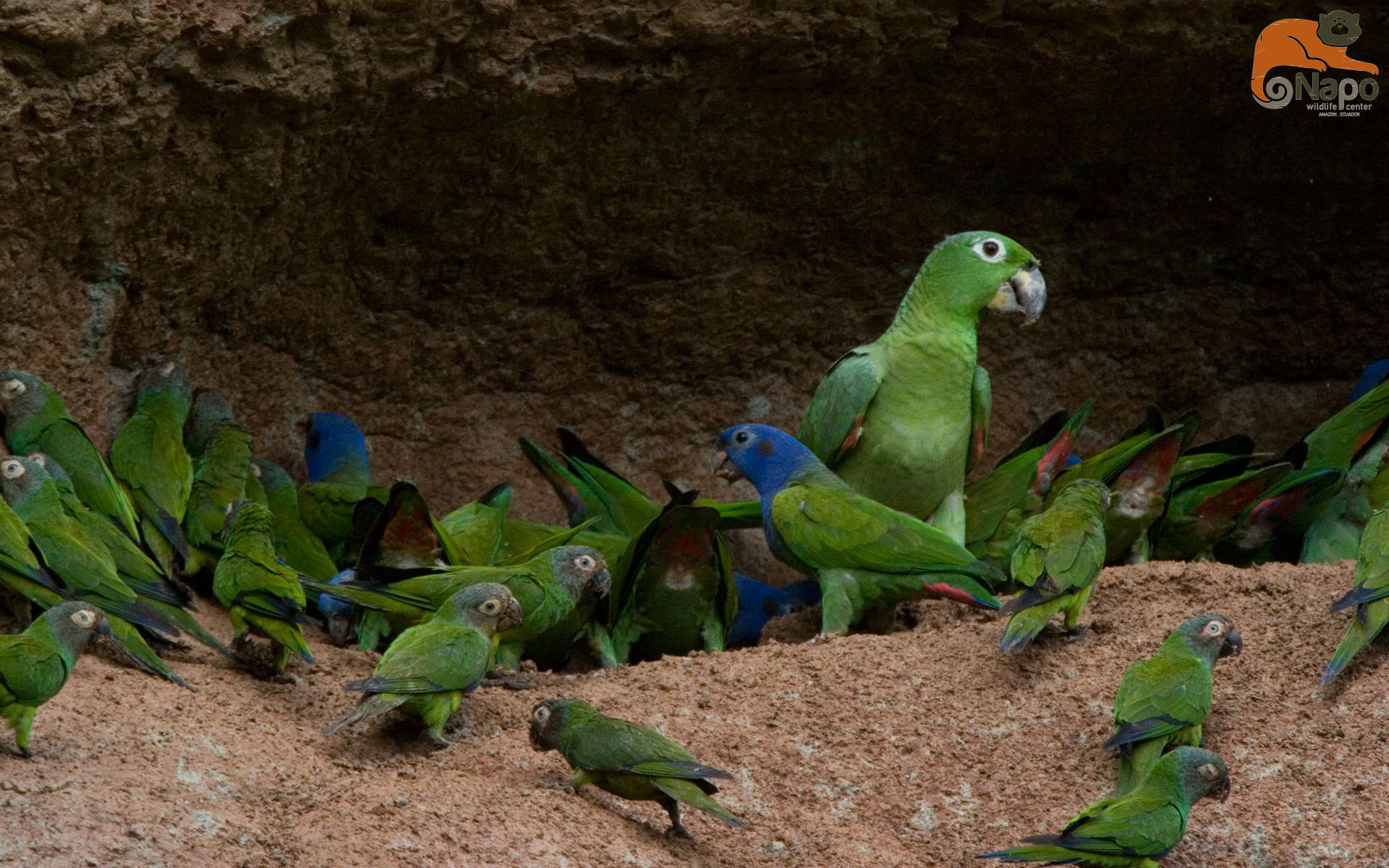 The Napo Wildlife Center, NWC Amazon Lodge, is an alternative luxury ecohotel in Amazonian Ecuador. This ecotourism project includes the conservation of approximately over 82 square miles (53,500 acres - over 21,400 hectares) of the most pristine Amazon Rain Forest within the Yasunì National Park, an important UNESCO Biosphere Reserve and the largest tract of tropical rain forest in Ecuador.
The lodge itself is beautiful with local architecture, hardwood floors and well considered amenities. Nearby blinds built at parrot clay liks bring the action to you, a 120-foot canopy tower deep in the forest allows you to experience the life above the forest floor, and the natural attractions are simply unmatched in Amazonian Ecuador.
Lodging has been designed to offer maximum privacy and comfort to the world traveller, providing lake and forest views from their private porches, as well as preserving one of the most pristine spots of Amazon forest in Ecuador. Select from large luxury cabanas, or suites, each with private bathrooms with on demand hot water, a multi-speed ceiling fan, 24 hours electricity provided by hybrid system combining solar panels, batteries, inversors and silent generators, plenty of lights and 120 v outlets, screened windows and mosquito nets.
Departures
2021 departures
Year round
Arrivals and departures possible any day except Sundays
Price:
2021:
4 day/3 nt from
$1332 p/p
5 day/4 nt from
$1632 p/p
Special programs and longer stays available on request
Travel Style:
group trip offered as a component to a complete itinerary