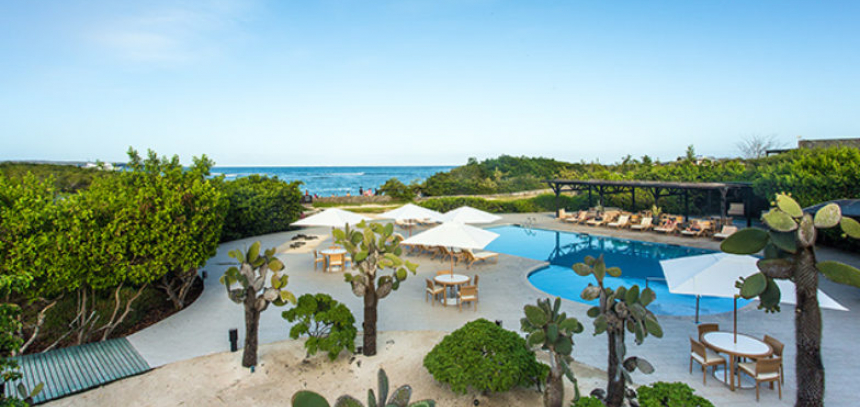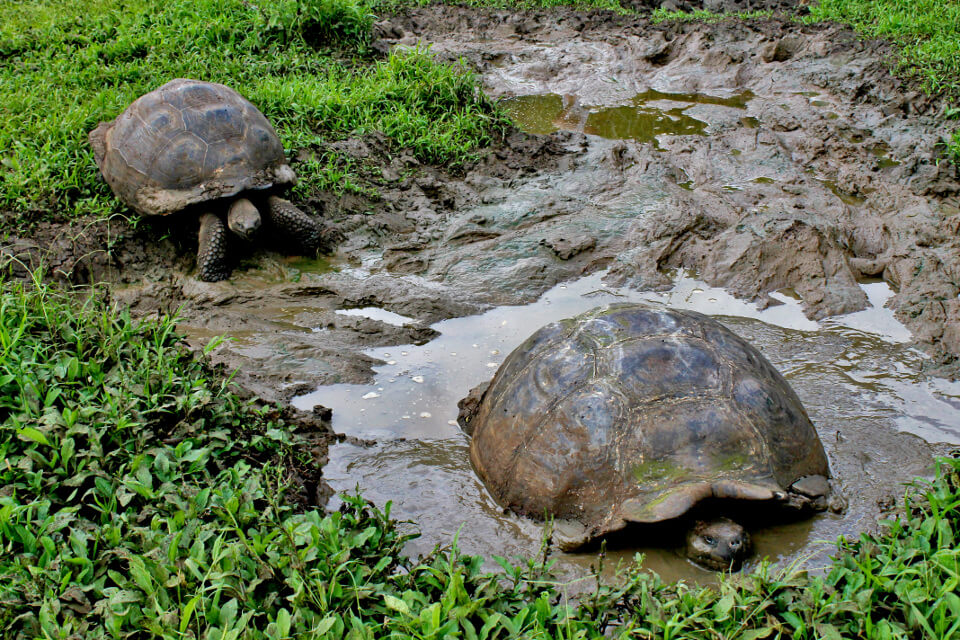 The charming Finch Bay - named after the famous Darwin's Finches abundant in the surroundings - is just steps from the beach on a private seaside location, surrounded by mangroves. Here guests can cherish the privacy, natural surroundings and superb service offered by the Finch Bay.
Located on Santa Cruz Island, it is situated in a quiet location, with only pedestrian and bicycle circulation - there are no cars in the neighborhood. Large, well appointed rooms offer private baths, air-conditioning, and patios or balconies.  The newly built suites are ocean front and spacious.  Swimming pool, jacuzzi, sports center, excellent restaurant and bar along with a friendly and friendly and helpful staff make the Finch Bay a top choice for lodging in the Galapagos.
4 and 5 day package options allow for adventure and wildlife exploration, or you can add a night at two at Finch Bay to any Galapagos itinerary that uses the Baltra airport.  These packages are best for people that prefer a bit more activity & diversity than the standard boat itineraries, and also the increased comfort and amenities of a land based program. Options range from "B&B" type options to a package fully inclusive of al transfers, meals water toys and excursions.
Departures
2021 departures
4 and 5 day packages
Begin any day
Additional nights on request
Price:
Per Person rates/rooms
4 days from $1006 (B&B)
to $2214 all inclusive
5 days from $1396 (B&B)
to $2900 all inclusive
Travel Style:
either a recommended custom itinerary or group trip