Insider's Peru | Trip Itinerary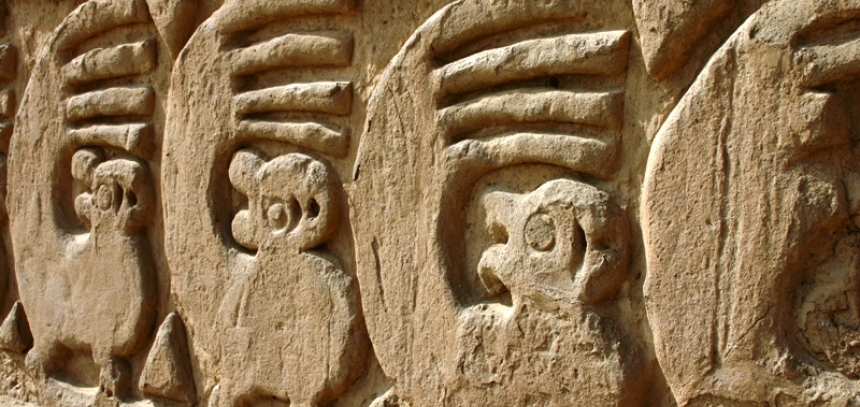 This program is our suggestion of a customized itinerary to Peru. It uses group tours where available, such as the Sacred Valley and Machu Picchu, and private tours in other areas. The itinerary can be modified to include all private tours, or to add additional days or tours, different hotels, etc.
Day 1: Travel to Lima. You will need to clear customs and immigration before exiting the airport. Our local representative will meet you outside, and transfer you to your hotel.
Day 2: Today you'll enjoy a Half day city tour including the best attractions in Lima and its three historical periods: pre-hispanic, colonial and contemporary. Also visit the National Museum of Archaeology, Anthopology and History which features the largest textile collection, with fabrics from the Pre-Ceramic period through the Inca Empire, and a major collection of Ancient Peruvian metals. (B)
Day 3: You'll have a half day tour to Pachacamac, a sacred and ceremonial site dating back to the beginnings of Christianity. Thousands of pilgrims would converged to pay tribute to the Pachacamac oracle. Return to the city and time permitting enjoy some free time for lunch & to explore a little on your own before you are met by our local agent and transferred to the Lima airport for your late afternoon flight to Chiclayo. Depending on flight schedule, you may also go directly to the airport from Pachacamac, or we may revserse the order of tours Day 2 & Day 3. Arrival Chiclayo, "The Capital of the Friendship" and transfer to your select hotel.  Check-in for a 2-night stay.  (B)
Day 4:  Today we'll visit Sipan, where the tomb of the Lord of Sipan was discovered. The Lord ruled around 200 AD over the Moche culture, and his gold-laden tomb is considered to be the richest in the Americas. We will travel to the town of Lambayeque to visit the Royal Tombs (Tumbas Reales) of Sipan Museum where many of these riches are displayed.
After lunch, we'll visit the 26 pre-Columbian pyramids of Tucume. These pyramids were excavated by Thor Heyerdahl (of Kon-tiki fame), who discovered burial sites, textiles, Incan figurines and depictions of reed boats. This, together with goods from far-flung corners of the South America, allowed Heyerdahl to prove that the ancient people of Tucume were experienced voyagers and traders. We'll return to Chiclayo for the night.(B, L)
Day 5: In the morning, we'll travel by car with your private guide to Trujillo. This city keeps the colonial atmosphere and it was was founded in 1534 on the orders of Francisco Pizarro.
En-route you'll first visit El Brujo archaeological complex located in the Chicama Valley. El Brujo was one of the most important religious sites of the Moche culture, and you'll take a guided tour around this recently excavated site.  Time to visit the recently opened museum before a drive down tthe coast to the charming seaside town of Huanchaco, where you'll enjoy lunch with a view to the beach, and perhaps a deomonstration on how the local reed boats are made. 
In the afternoon you will tour the famouse Chan Chan archaeological site--Once capital of the Chimu Kingdom and the largest earthen architecture city in pre-Columbian America with  nine separate citadels.  Continue directly to Trujillo in the late afternoon and check in to your selected hotel for a two-night stay. (B, L)
Day 6: In the morning, we'll head south of town to visit the Temples of the Sun and Moon, built by the Moche Culture in around 500 AD. These 130-foot-tall pyramids are thought to be the largest adobe structures in the Americas.  You'll have lunch at a local restaurant where you can sample the typical cuisine of the north, followed by a Peruvian Paso Horse demonstration. Return to your hotel in the late afternoon. (B, L)
Day 7: This morning take a short tour of Trujillo, including the Casa Urquiaga, Palacio Iturriagui, Casa de la Emancipacion and La Merced Church. You'll stroll along the grand central plaza and the streets lined with colonial mansions.
At indicated time, transfer to the airport for your flight to Lima. Walk the short distance outside the airport to the Ramada Costa Sol hotel, where you'll spend the night. (B)
Day 8: Our local representative will meet you at your hotel, and assist you with check-in formalities for your flights to Cusco. On arrival, you will be met and transferred to your hotel. You have some free time to rest and acclimatize to the 11,600' elevation. This afternoon, enjoy a half-day group tour of Cusco with your local guide. Visit the Cathedral on the Plaza de Armas, La Compañia as well as Cusco's most important surrounding ruins. Remainder of the afternoon and evening at leisure. (B)
Day 9: Full day excursion with shared guide to the Sacred Valley, including visits to the colorful Pisac Indian Market and the Ollantaytambo Fortress. At an elevation of 8,500 feet, the Urubamba Valley, or Sacred Valley of the Incas, is the historic heart of the Inca Empire. It was intensively cultivated with terraces increasing its harvest several fold. Small villages lined the valley floor, while the stone fortresses of Ollantaytambo and Pisac served the dual purpose of providing protection and serving as religious centers. Lunch included at a local restaurant. After the tour you'll be dropped off at your selected hotel in the Valley, where you'll spend the night. (B, L)
Day 10: You will be transferred by local taxi to the train station at Ollantaytambo, where you will meet the tourist train as it travels from Cusco to Machu Picchu. Meet your guide on board. Transfer to ruins + entrance fee + guided tour + lunch are all included. Guided visit to the amazing Inca citadel located 113 Km. from Cusco at 2400 meters above sea level. This architectonic wonder has several stone constructions that leave us breathless because of the impressive design. Lunch included at a Sanctuary Lodge Restaurant.  Your guide will return to Cusco after the tour, and then you'll have time to continue exploring on your own before taking the bus down to Aguas Calientes.  Overnight at hotel in Aguas Calientes Be sure to note the time for the last bus down to Aguas Calientes, which is usually around 5:00 PM. (B, L)
Day 11: Entrance fee to ruins, Round-trip shuttle bus transportation and breakfast are included to use at your leisure. Late afternoon return by train to Cusco. On arrival, you will be met and transferred to your hotel, where you stay for the next two nights. (B)
Day 12: Day at leisure to enjoy the markets, shops, restaurants and museums of Cusco. In the late afternoon you'll be met by our local driver for transfer to the Cusco airport for your flights to Lima. Connect to your international departure flights. (B)
**Depending on your intflight schedule and your preferences, we can add additional time in Cusco for you to explore this marvelous city.
B=Breakfast; L=Lunch; D=Dinner
Departures
Price
Moderate hotels:
From $2495 p/p
Superior hotels:
From $3895 p/p
Travel Style
recommended custom itinerary