The Lares Experience: Cultural Hiking to Machu Picchu | Trip Notes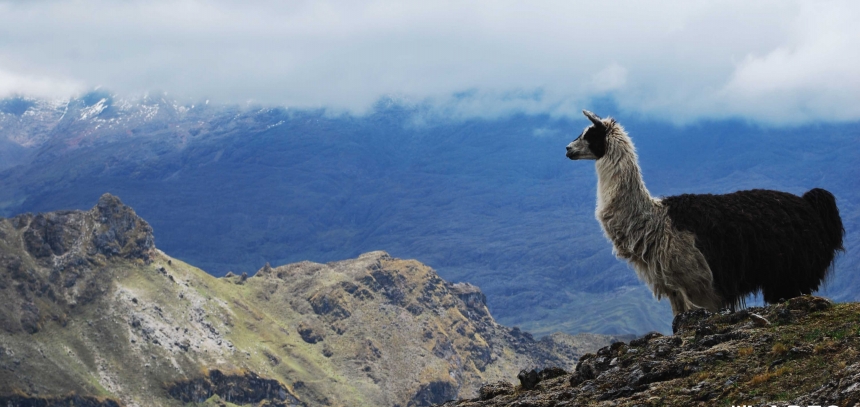 Lares Trek: 11 days/10 nights-Regular version

2021 Prices/
Per person
2 people/
1 room
$4525
4 people/
2 rooms
$4425
Single Supplement
$1550
Single Supplement
Willing to share on Trek
Days 4-9
on request
Single Supplement/Willing to share
But no room-mate found for trek
on request
Upgrade to 5 star hotels in Cusco/3 nts
$300 pp/double; + $150 single supplement
Low Season Discount
Mar 1-31; Nov 1-Dec 15
<$1000> pp
Lares Trek:  9 days/8 nights-Short version 
2021 Prices/
Per person
2 people/
1 room
$3695
4 people/
2 rooms
$3595
Single Supplement
$1350
Single Supplement/
Willing to share on Trek
Days 4 thu 7
on request
Single Supplement/Willing to share
But no room-mate found for trek
on request
Upgrade to 5 star hotels in Cusco/3 nts
$300 pp/double; + $150 single supplement
Low Season Discount
Mar 1-31; Nov 1-Dec 15
<$660>
Trip Notes:
These trips operate 8 to 12 x per month. Please consult us for current dates and availability to suit your proposed travel time period.
There is a minimum of 2, and a maximum of 16 guests per departure. The maximum number will be revised as additional rooms are completed at the two mountain lodges
Upgrades to Cusco hotel, and trip extensions are available on request.
Follow this link for a Map the Lares Route & Activities.
For detailed information on each day's activity options please request our separate brochure.
Single Supplement: Applies for all single travelers who prefer their own accommodations. The "request share" option applies for guests who are willing to do a "same sex share" for the trekking portion of the trip for days 4-9 on the regular version, and days 4-7 on the short version. They will have a single room on all other days. 
Baggage Information:
• Your luggage is transported from lodge to lodge, leaving you free to carry a day pack with your personal essentials: water, camera, raingear, sunscreen, hat, etc. You must leave all un-needed items in luggage storage at your Cusco hotel.
• Please, no hard suitcases or wheeled bags. Soft duffel bags and / or backpacks ("soft" luggage) are recommended.
• We provide a limited amount of hair-dryers at each lodge, due to limited energy supply and environmental concerns.
• Shampoo, conditioners and bath gel are provided at each lodge.
• Bathrooms are equipped with drying lines.
• Any additional clothing and luggage that you will not need on the trek can be stored at your hotel in Cusco.
• If you do not have an appropriate sized duffel bag, we can provide a duffel bag on loan at the pre-trek briefing (the night before departure from Cusco). Please return it to your trip leader after the trek.
• Peru Rail, the company that operates the trains from Aguas Calientes to Cusco, has a weight limit for all luggage on the trains, which is 1 backpack (5kg/11lbs) and 1 duffel bag (10kg/22lbs) per traveler. For luggage over this weight limit, Peru Rail will charge guests directly at the train station in Aguas Calientes (Rate: US$0.82 per pound extra or US$1.80 per kg extra). Note that excess luggage may be transported on a separate cargo train.
• Any additional luggage/equipment that is not needed on the trek can be stored at your hotel in Cusco.
 Trip Rates does not include:
Massage & Spa Services
Laundry Service
Optional Activities
Bottled water and sports drinks are not included. In an effort to reduce plastic waste on the trail and at the lodges we encourage guests to use refillable water bottles. For this purpose we provide and ample supply of the highestquality filtered water, available at multiple water stations at the lodges.
Local taxes (18% IGV) on meals and lodging applicable to Peruvians, foreign residents in Peru and tourists traveling in Peru for 60+ days.
 
Mandatory Insurance:
The Lares Cultural Hike to Machu Picchu is an Adventure Travel Activity which takes place in remote locations and at certain times at high altitudes. As such, it contains a certain level of risk. In order to ensure a safe experience for every guest, we kindly request that every guest presents valid proof of insurance coverage as a minimum for Medical Emergency Treatment and Evacuation. Please note that some insurance policies exclude Adventure Travel Activities or similar from the coverage, so please be careful when assessing and/or purchasing your insurance policy and please make sure that the insurance policy includes Adventure Travel Activities or similar.
Definition of 'Valid Proof of Insurance'
We require presentation of the following information at least 60 days prior to trip start date:
 Name of Insurance Company and Name of Specific Policy (if applicable)
 Coverage registration number or code
 24hr emergency telephone numbers provided by the insurance company
Departures
2021 Departures
8 to 12 x monthly
Please consult us for updated dates & availability 
Price
Regular itinerary
4 people/2 rooms
$4425 pp
2 people/1 room
$4525 pp
Short Itinerary
4 people/2 rooms
$3395
2 people/1 room
$3695