Hamanasi Dive & Adventure Resort | Trip Notes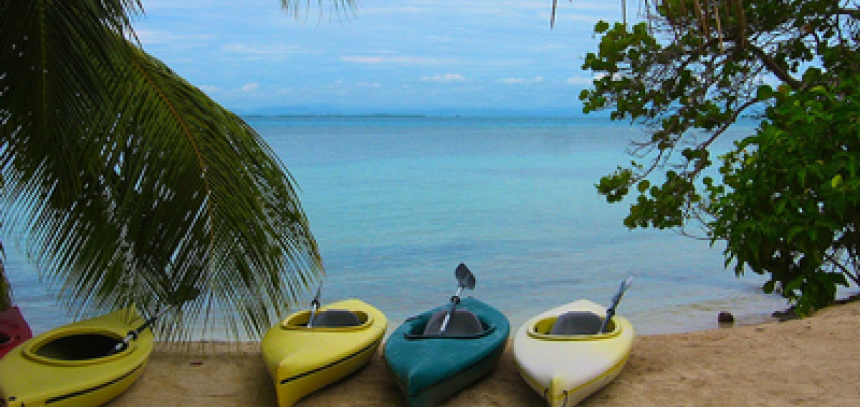 6 day/5 night  Reef and Rainforest Package
2017 Prices/Per Person
Beachfront
Beachfront
Plus
Treehouse
Beachfront
Suite
Treehouse
Deluxe
Low Season
$1494
$1668
$1830
$1838
$1995
Shoulder Season
$1689
$1013
$2058
$2066
$2366
High Season
$N/A
$N/A
$N/A
$N/A
$N/A
8 day/7 night  Reef and Rainforest Package
2017 Prices/Per Person
Beachfront
Beachfront
Plus
Treehouse
Beachfront
Suite
Treehouse
Deluxe
Low Season
$1895
$2217
$2406
$2416
$2721
Shoulder Season
$2279
$2571
$2765
$2805
$3263
High Season
$N/A
$N/A
$N/A
$N/A
$N/A
Prices are per person based on double occupancy.  Single, triple & quad rates available on request
Rates indicated are based on cash payment. Please add 4% if you prefer to pay by credit card
Seasons are as follows: 
Low: June 3 - November 17, 2017; November 26 - December 15, 2017: minimum stay 3 nights
Shoulder:  January 7 - February 10, 2017; April 22 - June 2, 2017; November 18-25, 2017: minimum stay 4 nights
High:    February 11 - April 21, 2017:  minimum stay 5 nights
Peak:  December 17, 2016 - January 6, 2017; December 16, 2017 - January 5, 2018 
Hamanasi will be closed September 2 – 22, 2017
Trip Notes: 
• Additional days can be added with or with-out adventures
• Single, triple & quad rates available on request
• Prices listed are based on cash discount rates. Please add 4% if you prefer to pay with a credit card.
• Hamanasi also offers a variety of diving and dive certification packages, and fishing options. Please consult us for details.
Snorkeling and Dive equipment is not included in package or tour rates, and is available to rent as follows:
Snorkeling:Mask, snorkel, fins:  $10 per day
Diving: Full equipment rental, includes 3mm Wetsuit-shorty:  $25 per day
Departures
Price
Dependent on length of stay and room category. Select the "Pricing/Trip Notes" tab to display options.
Travel Style
recommended custom itinerary