Estancias & Andes of Argentina's Patagonia | Trip Notes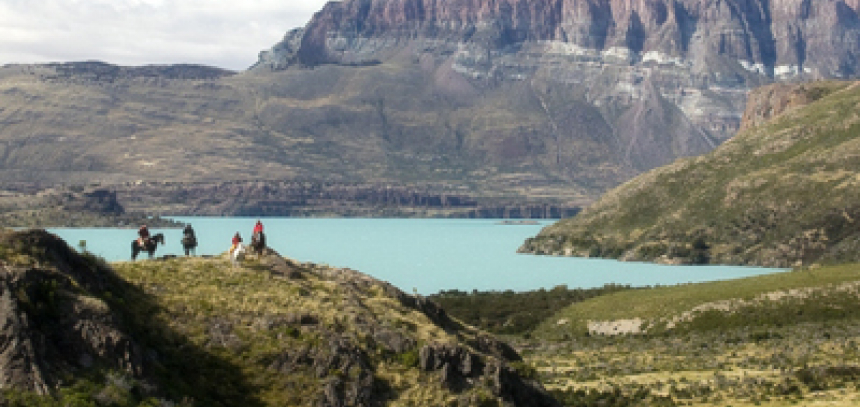 2013-14 prices
2013-14 Season
Price per person
Dec 22 Departure
Surcharge
Per person/double room
$2895
$30
Single supplement**/
based on minimum 2 people
traveling together
$425
$25
**Departures operate with a minimum of 2 passengers.
Note: This is a group tour with specific departure dates. Private tours and trip extensions can be arranged on request.
Trip Notes:
This trip begins in Buenos Aires, Argentina, which can be reached via daily flights on a variety of international airlines. Note that flights from the US are generally overnight, you will need to start your trip one day prior to the arrival date in Buenos Aires.
Airline tickets with-in Argentina are required as follows: Buenos Aires/Aeroparque airport to Comodoro Rivadavia. Current approximate cost is $250-$285. An exact will be provided once we have your trip deposit and can hold flight reservations. Additional costs dependent on your plans after Calafate. For a return ticket to Buenos Aires, your total airfare will be approximately $525-$565.
Latin American Escapes offers excellent discounted international airfares from most US cities, local airpasses, and complete land packages through-out Latin America.
Additional hotel nights can be added in Calafate or Buenos Aires before or after the trip, as well as extensions to Iguazu Falls, visits to estancias, and travel to other destinations in Latin America.
Group rates are based on the use of selected 3 and 4 star hotels in each city. Upgrades to more deluxe hotels can be arranged based and on additional charge in most locations.
3 – THE GUIDES & VEHICLE.
• DAY HIKES: Are from easy to slightly demanding from one to six hours
• GUIDES: Spanish – English and Italian
• VEHICLE. Minibus Mercedes Benz Sprinter- 2003. Eight reclining and comfortable seats.
4- RECOMMENDATIONS
* Participants must be prepared for long drives. 
* Participants are to travel with health insurance
* Meals are based on meat and fresh vegetables. Vegetarians or any other special diet must be informed at least 15 days prior to departure
 
Departures
Nov 24-Dec 2
Dec 22-Dec 30
Jan 26-Feb 3
Feb 23-Mar 3
Travel Style
either a recommended custom itinerary or group trip