Manu Wildlife Center | Trip Notes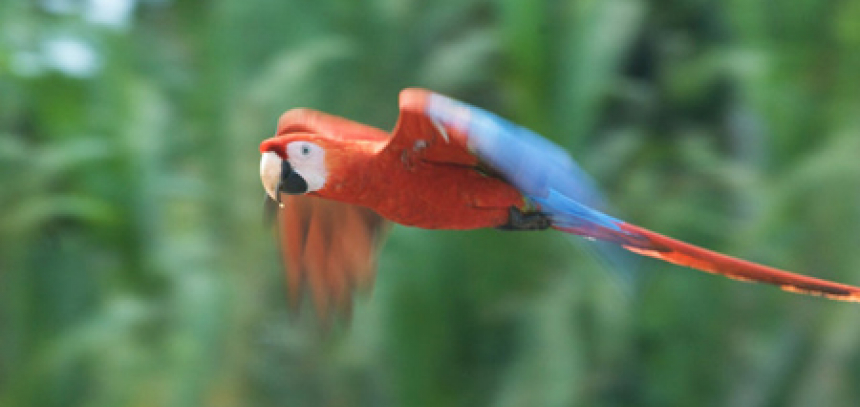 2021 Prices/
per person
4 day/3 night
Monday-Thursday
5 day/4 night
Thursday-Monday
Double occupancy
$1895
$2250
Single supplement**
$350
$450
**Single supplement based on minimum of 2 people traveling
Children's policy: Children under 10 years traveling with two parents have a 10% discount.
Price Includes:
•     Reception and Transfer assistance from the Airport in Puerto Maldonado on the first day.
•     Overland & River transportation.
•     Accommodations at Manu Wildlife Center.
•     All meals are included from lunch on the first day to the breakfast on the last day.
•     English and Spanish speaking guide.
•     Guided tours in accordance with the itinerary.
•     The Overland and boat transportation permit baggage allowance up to 10 kg per person.
•     Transfer assistance at the Airport in Puerto Maldonado on the last day.
Price does not include:
•     Air tickets from Lima or Cusco to Puerto Maldonado and from Puerto Maldonado to Cusco or Lima.
•     Airport taxes.
•     Transfer assistance from/to your hotel to/from the airport in Cusco or Lima.
•     Excess baggage charges. If you have more than the 10 kilograms permitted, the excess will be charged to you by our staff, the cost for the extra kilo is US $ 2.00 "space permitting".
•     Extra services (Boat transportation) and extra nights at Manu Wildlife Center or alternative Hotel in case of flight cancellations.
•     Souvenirs, T-Shirts, Posters, Postcards.
•     Personal expenses and tips.
Manu National Park Entrance fee: is inlcude in the above price/subject to change.
Trip Notes:
Airline tickets: are not included. This trip begins and ends in Puerto Maldonado, which can be reach from either Lima or Cusco. We'll help you arrange these tickets when your trip is confirmed.
Manu Wildlife Center has no electricity. Lighting in the communal areas is by kerosene lamp and candles, with the paths around the lodge complex lit by kerosene lamps. Lighting in the guests bedrooms is by candle. An 110V generator is available from which camcorder batteries can be recharged. Please note that guests may need to bring a special adaptor to plug into the generator.
Meals and Drinks:  All meals are included in the trip from the Lunch on the first day to the Breakfast on the last day. We believe that our guests should experience as much of the Peruvian cuisine as possible, so our guests will taste our typical dishes during the breakfast, lunch and dinner, we also offer you a mixture between our Peruvian dishes with an occasional international twist. When it is possible fruit and vegetables are bought from the few families who live in the area. Our experienced kitchen personnel can also cater for special dietary requirements, such as low or no salt, low or no sugar, low or no fat, and vegetarian (strict "vegan" or "ovo-lacto vegetarian), upon request.
More extensive itineraries are available including overland transfer to Manu and a night in the cloud forest. Please contact us for details on our Wildlife Expedition tour.
Due to the proximity to the Bolivian border, a yellow-fever certificate (proof of vaccination)  is required for this itinerary. You'll receive a complete list of medical recommendations for your travels once your itinerary is confirmed.
In case of flight cancellation:  If the flight is cancelled due to bad weather whilst the guests are waiting to return to Cusco, arrangements must be made with their guide for accommodation. Guests must pay USD $ 80.00 for the extra night at the Local Hotel and bus transportation to the Airport the following day.

If the air company cancels the flight because of maintenance, technical problems, or any other reason, InkaNatura will coordinate between you and the air company to find the best way to solve the problem.
Departures
2021 Departures
Price
4 day/3 night
$1895 p/p
5 day/4 night
$2250 p/p
Travel Style
group trip offered as a component to a complete itinerary