Easter Island | Trip Notes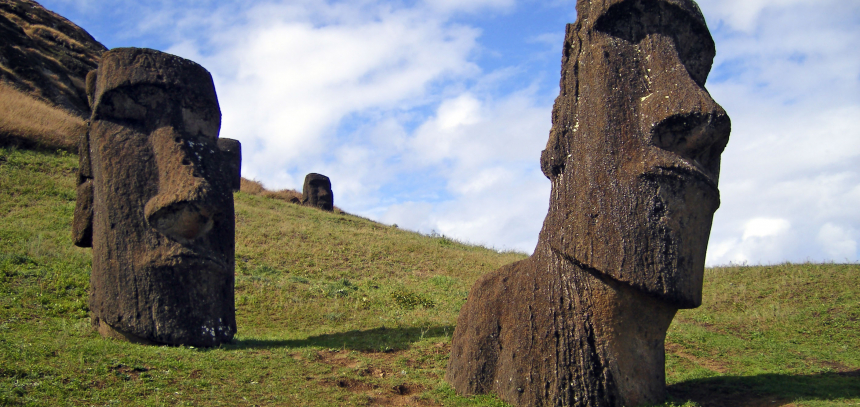 2021-22prices/per person based on 2 people sharing. Rates for 3, 4 or more travelers and single supplement costs available on request.
Land Cost/
Shared Tours
Tiare Pacific/
Standard
Taha Tai/
Superior 
Hare Nua/
Superior
Hotel Altiplanico Rapanui/
Superior
Hara Uta/
Deluxe
thru Sep 30'21
$725
$895
$995
$950
 
Oct 1-Dec 31'21 
$750
$895
$995
$1195
 
Jan 1-Mar 31'22
$695
$895
$1095
$1150
 
Land Cost/
Private Tours
 
 
 
 
 
 thru Sep 30'21
 
$1025
$1150
$1025
$1250
 Oct 1-Dec 31'21 
 
$1025
$1250
$1275
$1450
Jan 1-Mar 31'22
 
$1050
$1250
$1250
$1395
Trip Notes:
This itinerary is offered as a component for any complete South America itinerary, which generally requires a minimum of 7 nights of arrangements. General booking conditions & deposits apply as per your entire itinerary.
Higher rates are charged during Easter/Christmas/New Year's and Tapati Holidays. Tapati at Hare Noi will be all-inclusive.
Triple rates, 4 night programs, single supplements, additional travelers & extra nights available on request.
Includes: Accommodations on Easter Island, continental breakfast daily, ground transportation, sightseeing arrangements as noted in the itinerary (1 full day and 2 half day tour; group basis), local guides, entrance fees. Transfers NOT included at Altiplanico.
Not included: Airfare to Santiago and return, flight to Easter Island and return, accommodations or transfers in Santiago, meals not noted as being included, optional tipping to guides and local staff, excess baggage charges, airport taxes, and items of a personal nature (sodas, liquor, laundry, telephone, etc.)
Airfares: Approximate airfares for travel on Lan Chile Airlines from Santiago to Easter Island and return are approximately $700-$1000, including Chilean taxes. Fares can vary based on time of the year and day of the week, your international airline (better rates if this is LAN) and are subject to change at any time. Please consult us for a schedule that suits your travel plans.
Ask us about the deluxe all-inclusive Explora Lodge en Rapa Nui. An exclusive, small lodge that caters its clients with unique tours, upscale lodging and dining. Part of the Explora group of Chilean lodges, including Explora en Atacama, and Explora en Patagonia.
Departures
2021 Departures
Daily-dependent on flight schedule
Daily-dependent on flight schedule
Price
From $725 pp/moderate hotel with shared tours
From $1025 pp/first class hotel with private tours
Travel Style
either a recommended custom itinerary or group trip