Easter Island | Trip Accommodations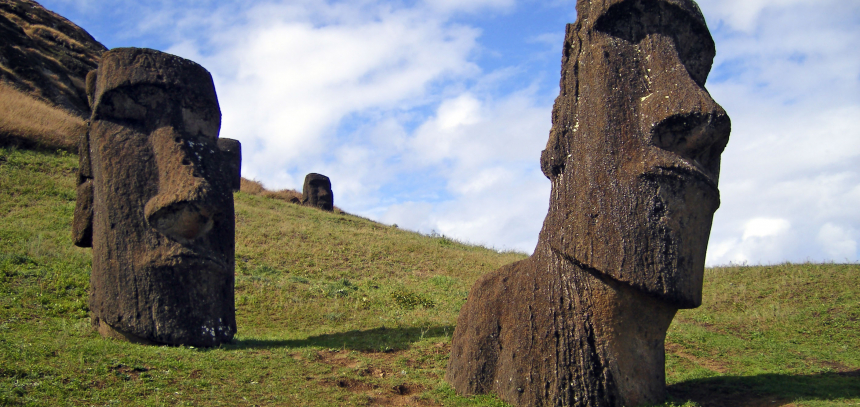 A description of the suggested lodging used for this package. Alternate hotels and/or upgraded room categories can be quoted and substituted on request.
Tiare Pacific--Charming 11 room budget category hotel with air-conditioned rooms, nice gardens and small restaurant. Located just over a half mile from the main town of Hanga Roa you are well located to enjoy local restaurants and cultural highlights.
Hotel Taha Tai- The Taha Tai hotel is located in Hanga Roa. Its name signifies "next to the sea" and is a direct representation of its immediate location. The accommodation features 40 comfortable rooms including Wi-Fi and TV. In addition, the hotel includes an outdoor swimming pool, gift shop and laundry service. This is the perfect spot to spend some free time on Easter Island while discovering the magic of this unique place. The hotel's restaurant offers delicious regional dishes and travelers can also enjoy a cocktail at the bar while appreciating magnificent views of the Pacific Ocean
Hotel Hare Nua-- Hare Nua Boutique Hotel is a 12-room house, located on the main avenue of Rapa Nui and steps away from restaurants, shopping and the Pacific Ocean. Originally built in 1960 it is one of the few original houses of the island that has retained its ancestral essence. Completely renovated, it offers a cozy atmosphere and a wooden hot tub ideal for relaxation. Rooms feature customary decorations and private bathrooms. Guest are invited to enjoy breakfast every morning made with organically grown products from the hotels garden.
Hotel Altiplánico Rapa Nui--Altiplánico Rapa Nui is located on Easter Island, only 10 minutes away from downtown Hanga Roa. This fascinating hotel represents the traditional architecture of the island and offers its guests an incredible stay in this magical place. The accommodation features 17 guestrooms with magnificent views of the ocean and the surrounding landscapes. In addition, every room has its own terrace to be connected with nature and to explore the wonderful gardens of this 15,000 square meter estate. Travelers can enjoy the surrounding scenery while relaxing in the outdoor swimming pool and the hotel's restaurant offering gourmet cuisine with fresh local ingredients.
Hare Uta (exp Hare Noi)--Located in Easter Island, in the Orito field. It has 9 excellent rooms on 3 Hares (lodges), preserving the noble materials of the area with a Rapa Nui house style. It takes the original concept of welcoming tourists in the House of Rapa Nui, with volcanic rock surrounded by gardens, where you will find fruit trees and flowers. Hare Noi offers a delicious restaurant where you can enjoy a cuisine Sincere, genuine and light-hearted based on local ingredients, international ancestral recipes and techniques. For relaxation, the hotel has an excellent pool, Spa Services, Solarium, terraces and wireless Internet, and a tour service to explore and discover Rapa Nui..
Departures
2021 Departures
Daily-dependent on flight schedule
Daily-dependent on flight schedule
Price
From $725 pp/moderate hotel with shared tours
From $1025 pp/first class hotel with private tours
Travel Style
either a recommended custom itinerary or group trip