Choquequirao Trek | Trip Notes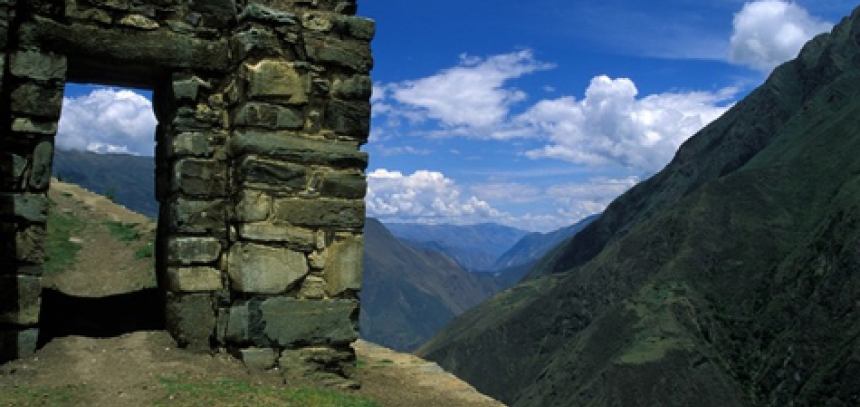 2012 rates/
Per person
4 people/
2 double rooms
2 people/
1 double room
Single supp
3 star/moderate hotels
$2225
$2300
O/R
3 star/high end hotels
$2375
$2450
$400
4 star hotels
$2775
$2850
O/R
5 star hotels
O/R
O/R
O/R
Prices based on a minimum of 2 people traveling
Included: Hotel accommodations as specified, all meals while on the trek, excursions and land transfers as specified, guiding, porters, and common camping equipment.
Not included: Flights and airline taxes of any kind, departure taxes, insurance, and items of a personal nature, such as laundry, phone, personal beverages, excess baggage charges, and gratuities. Additional expenses caused by the delay or extension of a trip due to weather, political disputes, or other causes beyond our control.
Trip Notes:
In general, we provide twin tents, foam mattress, all communal camping gear. Passengers must supply their own sleeping bags, pads, day-packs, and duffel bags for transporting their gear. (Sleeping bags can be rented with advance notice) A complete clothing and equipment list will be provided once you are confirmed on a trip.
The Choquequirao is considered a moderate to strenuous trek, including consistent uphill hiking at altitudes of 6-10,000 feet, including one 5,000' climb. Participants should be in good physical condition, and maintain a regular exercise program at for at least 3 months prior to their trip. Previous hiking experience, as well as a pair of broken-in hiking boots are also required!
This trip is arranged with moderate 3 star hotel accommodations. Upgrades to 4 & 5 star hotels can be arranged for any location, or for the entire trip. Please consult us for your options & costs.
The trekking portion of this trip (days 7-11) are set dates and schedules. We have designed the remainder of this trip to allow you to acclimatize fully to the high elevation of the Andes, while enjoying the highlights of the Cusco-Machu Picchu area. Alternate tours or extended visits can be arranged on request.
This trip requires an addition of domestic flights Lima-Cusco and Cusco-Lima. We will be happy to assist you with these arrangements. Ticket prices average between $345-$415 round-trip, and will be confirmed once we have your trip deposit.
This trip begins and ends in Lima, Peru, which can be reach by daily flights on a wide variety of airlines. Latin American Escapes offers excellent discounted international airfares. Please consult our staff for assistance.
You can join the group one or two days early in Lima to allow time to explore the museums and historical sites of the city. Please specify this option at time of booking.


 
Departures
June 5-16
July 17-28
August 14-25
September 4-15
Price
Moderate
3 star hotels from:
$2225
High End
3 star hotels from:
$2375
4 star hotels from:
$2775
Travel Style
combination recommended custom itinerary and group trip