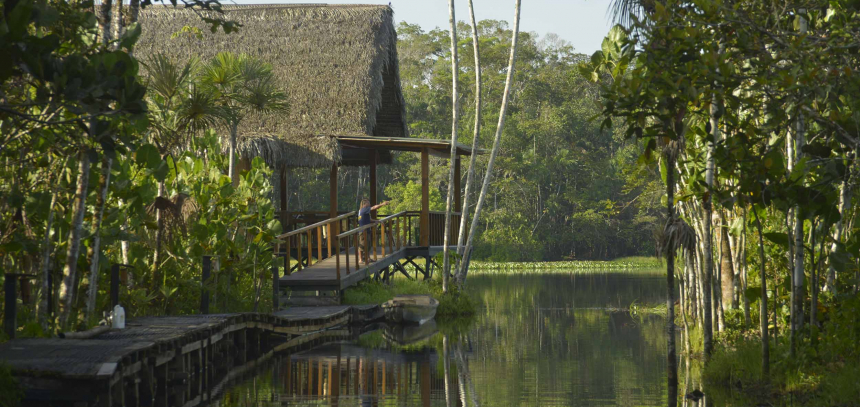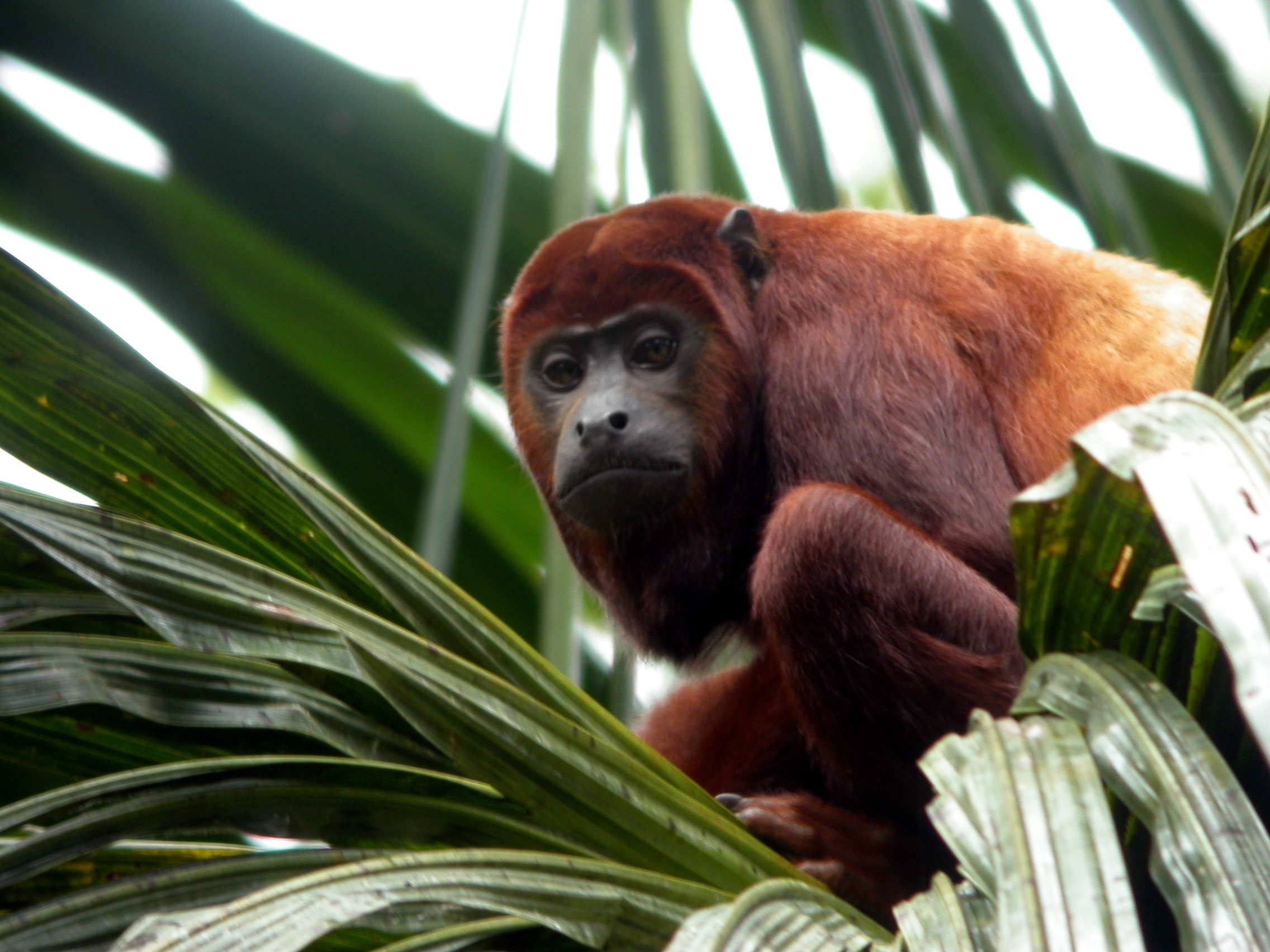 The lodging at Sacha was carefully designed to offer comfort to the traveler yet preserve the environment and rainforest ambience. All cabins, with high thatched roofs and private shaded terraces, are constructed with traditional materials and are well concealed into the lush surroundings. Each of the 26 rooms, which include single, double and (upon request) triple accommodations--plus 3 brand new suites--provides a private bathroom with flushing toilet and hot shower. All cabins are screened against insects, and contain ceiling fans, air conditioning and electrical outlets.
Activities are spread out over a wide area and allow visitors to explore several distinct but equally fascinating habitats. Several trails lead through pristine terra firme forest, where 150 foot kapok trees tower above and roots form huge buttresses to give trees support. Others follow strategically raised boardwalks in seasonally flooded forests, where walking on the ground would be nearly impossible during most of the year due to groundwater. Paddling dugout canoes, piranha fishing, night-time excursions and a visit to the Canopy Walkway are not to be missed!
Located just an hour flight from Quito, followed by a 2 hour river journey makes Sacha lodge an easy component to add to any Ecuador itinerary.
Departures
2023 departures
Arrivals and departures any day except Sundays
2024 departures
Arrivals and departures any day except Sundays
Price:
2023
4day/3nt from $1490/pp
5day/4nt from $1890/pp
2024
4day/3nt from $1690/pp
5day/4nt from $2050/pp
Travel Style:
group trip offered as a component to a complete itinerary