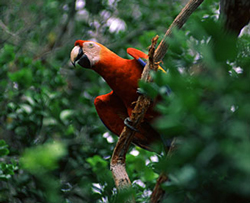 This expedition cruise endeavors to capture the spirit and essence of the Amazon in a relatively short amount of time. We mainly travel on one of the most magnificent rivers in the Amazon basin, The Rio Negro. We walk in the forest, explore in our launches, and venture out at night to discover and learn about the amazing wildlife and flora along this largely uninhabited river.
Into the Wild Amazon not only focuses on the rainforest, but also on the culture of the people who live in this vast wilderness. We visit small fishing villages perched on the river bank where the traditional life is still guided by the rhythms of the rise and fall of the river
Because of the exploratory nature, the small groups, and the skilled guides, these expedition cruises have become known as the most authentic cruises in the entire Amazon.
Departures
2023 departures
 Twice monthly
Price:
$2000 for cabins
with upper/lower beds
$2750 for cabins
with two lower beds
$2750
single cabin