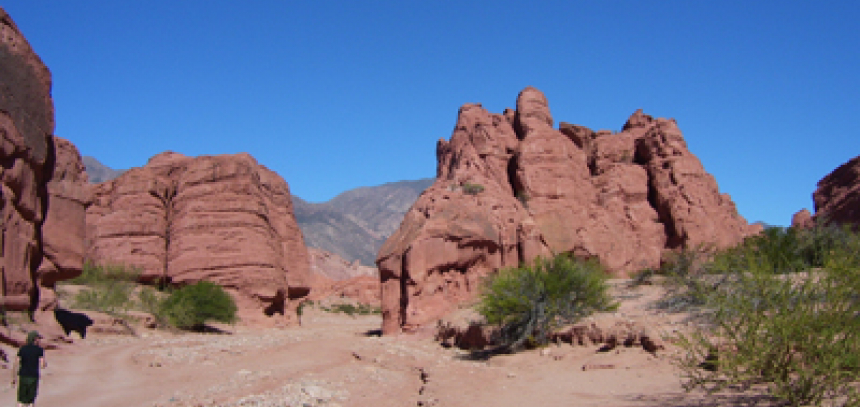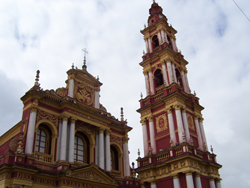 The North of Argentina is in large part a colorful, wind-sculpted montane desert traversed by green river valleys. On this trip you'll travel from San Juan to Salta. Each day offers leisurely drives through the countryside and its ever-changing landscapes.  You'll do some hiking, explore slow-paced village life and stay in local, comfortable inns often renovated from colonial structures.  A real plus is the tasty local cuisine and numerous wineries you'll be able to sample.
Most of the villages along the way sum up the history of the area in their archaeological museums, vine and wine museums as well as the workshops of local artists and artisans. Photography, natural history, unique culture, friendly local population and outstanding scenic beauty are reasons not to miss this unique region of Argentina.
Highlights include seeing the Andean Flamingos of Laguna Brava, observing ancient dinosaur fossils of Valle de la Luna, visiting the wineries of Cafayate, the red rock formations of Talampaya, traveling through the famous Humahuaca Canyon,and exploring the lovely colony city of Salta.
One of the best features of the trip is our excellent and warm guide service. We would say that they are not only guides; they drive you around as if they would show the area to their friends. They truly love this destination, and look forward to sharing it with you!
Departures
Price:
Group Departures
$4500 p/p
Single supp $1050
Private departures available on request
Travel Style:
either a recommended custom itinerary or group trip