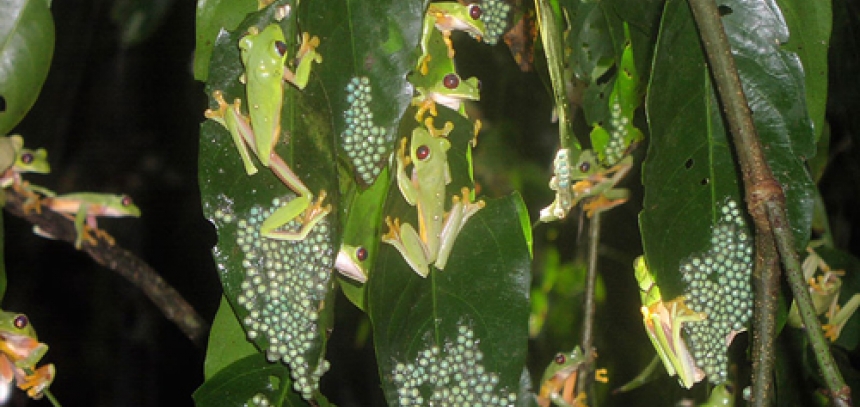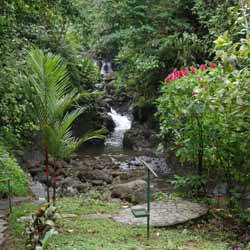 This tour shows you the very best of Costa Rica's diverse ecosystems.  Unique sightseeing takes you to a volcano, cloudforest, rainforest, beach, and one of the most remote and pristine national parks of Costa Rica.  
You stay at Villa Blanca in the Los Angeles Cloud forest, alllowing for great bird watching tours and fun nightlife excursions. From here you'll visit the imposing majesty of Arenal Volcano to explore the local during a hiking excursion and visit to local hot springs.
Next continue to one of Costa Rica's most beautiful national parks--Manuel Antonio.  Enjoy the beach and diverse tropical wildlife in its adjacent forest while staying at the lovely Si Como No Resort. A highlight of your trip will surely be the day spent at the rural community of Santa Juana exploring the pristine nature and authentic rural heritage fo the area. **We also offer a very affordable 2-night extension staying in the lovely Santa Juana Lodge--an experience like  no other!! (our "mini/10 day version" ends here, and includes this 2-night Santa Juana extension)
Finally you will fly to Costa Rica's remote southwest corner to the Osa Peninsula. Aguila de Osa on Drake Bay is your home base to explore this remote Pacific paradise, equally famed for Corcovado National Park and the idyllic Isla del Caño. National Geographic considers Corcovado to be "the most biologically intense place on earth", Caño Island beckons 10 miles distant across the dazzling sea. Snorkel the coral reefs, a rarity on the Americas' Pacific coast, and enjoy the beauty and tranquility of the island.
 
Departures
2018 departures
Daily with a nimimum of 2 travelers
Price:
(Per person/
double occupancy)
Low Season
10 days $2125
11 days $2895 
13 days $3250 
High Season
10 days $2250
11 days $3150
13 days $3495 
Travel Style:
recommended custom itinerary