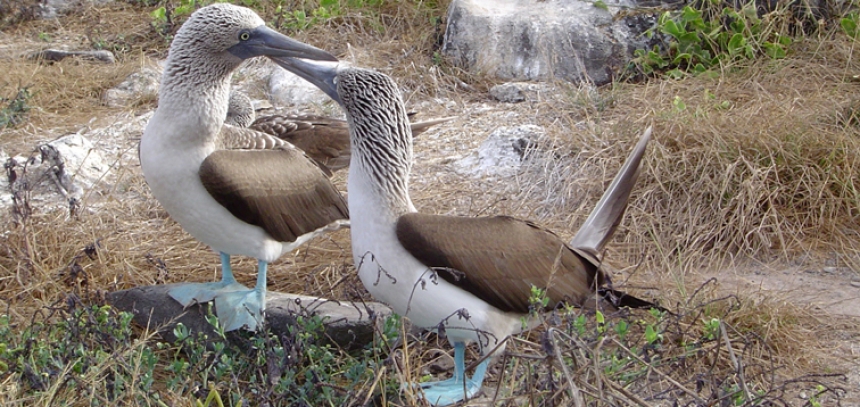 Latin American Escapes offers you several creative options for your Galapagos Islands tour. We represent over 30 different boat and hotel options, so we're sure to have the perfect match to your travel style, interests, vacation time and budget.
Live-aboard boats, based in the islands, are the most popular. Sizes vary from 8 to 100 passenger yachts or sailboats. The boats offer both short 4 to 7 day itineraries, and longer ones with 10, 11, 12 or 15 days options. To make your choices easier, we've divided our listing into 3 categories based on the number of passengers they carry. Our small boats carry 12-16 guests; mid-size boats are for 17-48 people, and large size boats have cabins for 49-100 travelers.
Our Galapagos multi-sport adventure tours combine daily adventure activities with natural history explorations. You can opt for a short trip to just one island, or split your time between two, three or four islands. Group tours and private custom itineraries are available.
Land tours include stays in local  hotels that allow you to take advantage of daily, guided boat excursions to nearby islands & visitor sites. You can include diving, and adventure activities such as kayaking, hiking and mountain biking. A great combination is to add a few days at a local hotel before or after your cruise—the best of both worlds!
 
If you know the size range of Galapagos boat you are interested in, or the style of trip, just click on the link below to view them.
To get a feel for everything the Galapagos Islands has to offer, you can click "All" for an alphabetical display of boats and tours, or scroll through the listings below.