Bahia Discovery | Trip Notes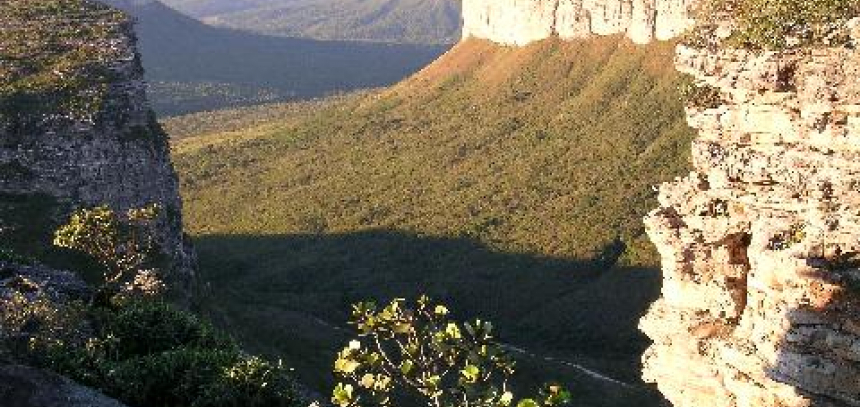 2021 Pricing
All prices are per person/based on 2 or 4 travelers as indicated
# of travelers
moderate/
3 star
first class/
4 star
deluxe/
5 star
4 people/2 rooms
$1525
$1925
$1975
2 people/1 room
$1725
$2125
$2175
Above prices
apply to travel dates:
Apr 1-Jun 14
Apr 4-Jun 29
May 1-Jun 23
Sep 1-Sep 30
Add $75 pp
Mar 1-31
Jun 15-30
Sep 5-Dec 14
Mar 2-Apr 3
Apr 1-30
Jun 24-30
Oct 1-Dec 21
Add $100 pp
Jul 1-Sep 4
Dec 15-23
 
 
Add $125 pp
 
Aug 29-Dec 15
Mar 1-31
Jul 1-15
Aug 1-31
Add $155 pp
Feb 1-28
 
 
Add $170 pp
 
Aug 1-28
Jul 16-31
Add $200 pp
 
 
Feb 2-28
Add $300 pp
 
Jan 1-Feb 28
Jan 21-31
Add $400 pp
 
 
Jan 3-20
Single supplement rates are available on request
Prices are not valid for holidays or major events (such as Carnival, New Year's Eve, Easter, etc). Some holidays are nationwide, others city specific. Please consult us regarding your specific travel parameters and we will advise on any applicable holidays
4 star accommodations /suggested hotel in Morro de São Paulo is closed June 30-July 31.
Trip Notes:
Transfers in Salvador/Day 1 & 11: Please note that transfers to Salvador that take place between 20:00 and 07:00 are considered as night transfers and will have a 12.5 percent increase on the price published on our website. The departure time for each transfer is decisive, for example: a domestic flight at 08:00 will have a departure at 05:00 so it is considered a night transfer. The departure time will usually be 3 hours before the time for national flights and 4 hours before for international flights.
Full Day Lapa Doce, Pratinha, Gruta Azul, Pai Inácio/Day 5: Entrance fees are not included: USD 63.00 (basis 1 pax - Prices per person 2021), USD 45.00 (basis 2-10 pax - Prices per person 2021). This tour includes a visit to a lagoon, we recommend wearing swimwear.
Transfer Salvador / Morro de São Paulo/Day 7: Please note the following disembarkation procedures of Morro de São Paulo Island:
Cars are not allowed on Tinharé Island (Morro de São Paulo) but hotels located on the more distant 4th and 5th beaches have received an exemption and do offer transportation to their clients. Upon arrival of the boat from Salvador, porters (luggage carriers) will insist on carrying your suitcase from the pier to the so-called Terminal Turístico (a 15-minute walk with several slopes). You may use their services but we strongly advise to agree on a price in advance (R$ 7,- to R$ 10,- per suitcase is normal).
From the Terminal Turístico you either continue your walk to the hotel or pousada if it is located on the 2nd or 3rd beach (3 & 4 star options), or set off in the car or van that is waiting at the Terminal Turístico to take you to the 4th and 5th beach.  Please check your booking details to see on which beach your hotel is located. Also be aware that the island authorities charge a preservation tax of R$ 15,- per person in addition to a small harbor tax of R$ 0,65 per person. None of aforementioned taxes are included in the price of your holiday package as these have to be paid for locally.
130 km (estimated time: 15 min by car and around 1h30 and 2h by boat).
Villa dos Orixás (5 star option): The hotel offers transfer by car from the touristic terminal (second beach) to the hotel at (12:00, 14:00, 16:00, 17:30, 19:00, 21:00 e 23:00) Approximate duration (25 minutes)
Transfer Morro de São Paulo / Salvador airport:/ Day 11.  Please note that you should go walking to the port and you should be there 40 minutes before boat departure.  130 km (estimated time: around 2h00 and 3h00 by boat and 15 min by car)
Morro Beaches
No cars are allowed on Tinharé Island. More distant beaches can be reached by boat, horseback, or trekking. The most popular beaches, arranged from the northern-most beach near the Farol do Morro, the island's lighthouse, to the southern-most:
• Primeira Praia (First Beach): The closest to the village; a small beach with calm waters, popular with families.
• Segunda Praia (Second Beach): Busy; great restaurants, snacks, clubs, and bars. The best place to socialize.
• Terceira Praia (Third Beach): A good beach for swimming, with restaurants and pousadas as well as a departure point for boat tours of Boipeba.
• Quarta Praia (Fourth Beach): A 1.2-mile long beach. Perfect for running.
• Praia do Encanto, or Quinta Praia (Enchantment Beach or Fifth Beach): A three-mile long, almost deserted beach with ocean pools formed by coral reefs.
• Garapuá: Ocean pools, a small fisherman's village and open wide spaces lure visitors to Garapuá, which can be reached by a trail (about 2 1/2 hours), horseback or boat.
• Pratigi: Access by boat or a three-day hike (available to groups only) offered by Rota Tropical, a local tour agency.
 
Departures
2021 Departures
Price
3 star hotels from
$1525 pp
4 star hotels from
$1925 pp
5 star hotels from
$1975 pp
Travel Style
recommended custom itinerary