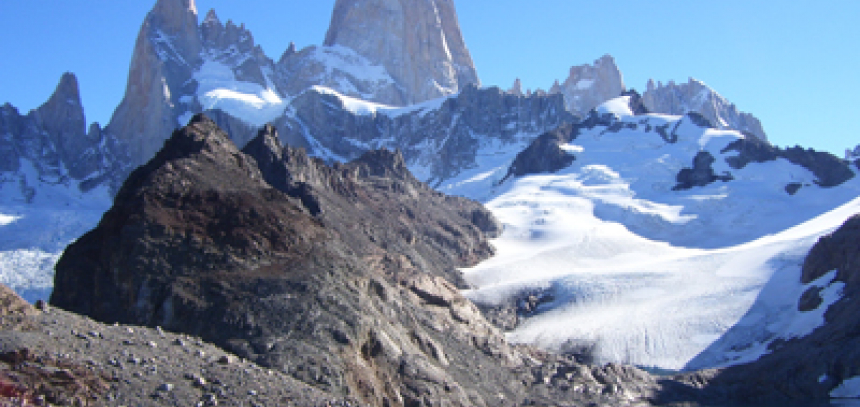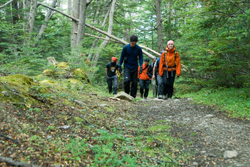 Visiting the Southern Patagonia Andes is to see the Earth as it was 10,000 years ago, over the end of the last Ice Age.  The region features a vast high plateau covered by steppe vegetation that lays down from the Atlantic Ocean to the foot of the Andes Range.  Rising steeply above the steppe, the Andes show sharp shaped uneroded mountains due to the very recent receding of glaciers.  They are still covered by the most extensive area of glaciers outside the world's polar regions. 
Mountains within these frozen plateaus appear as rock islands called nunataks. Huge glaciers spill off into enormous lakes.  From the 350 glaciers sliding down from the Patagonia Ice Field, the Perito Moreno Glacier is probably the most famous. As for mountains, names such as Mt Fitz Roy, Torre and Paine, known by climbers all over the world, offer the most spectacular, magic and beautiful mountain views of the world, with their outstanding granite walls.
Venture among these towering peaks and stunning glaciers on this scenic and adventure filled trip. You'll trek not only the classic trails of this region of Patagonia, but also explore some off-the-beaten path areas of outstanding beauty.   And it's not only trekking! Our true adventure trip also inlcudes paddling the pristine waters of the Beagle Channel, at the end of the world in Tierra del Fuego.
Departures
Travel Style:
either a recommended custom itinerary or group trip