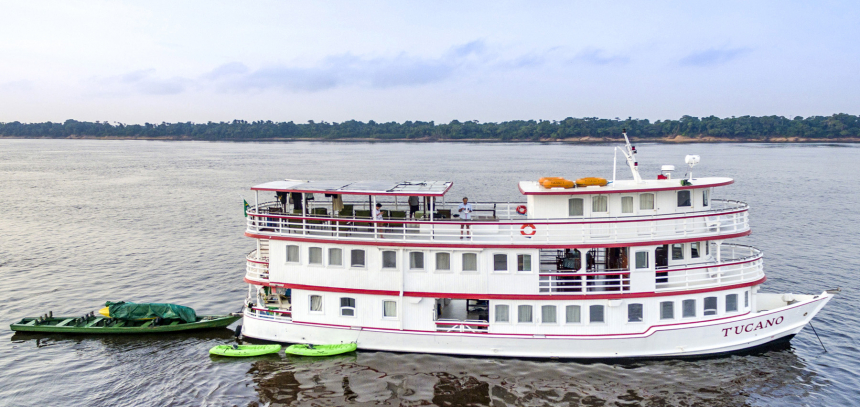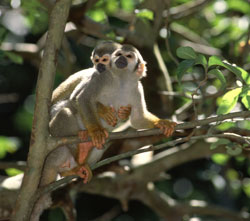 Our Voyage to the Heart of the Amazon endeavors to capture the spirit of the Amazon on two of its greatest rivers, the Rio Negro and the Amazon River. Over 5 1/2 days we walk in the forest, explore in our launches, and visit local communities along the edges of these magnificent rivers—all based from the comfort of the M/V Tucano expedition vessel.
With 3 to 4 excursions off the vessel every day, you can expect to see astonishing wildlife and engage in local cultural encounters.  Early mornings we usually glide along quiet channels in our launches among giant rainforest trees draped with vines and orchids. The silence is broken only by the rustling of leaves by Squirrel Monkeys feeding or by the occasional piercing shriek of a Screaming Piha bird.
During the day we walk in the forest and sometimes visit a small community. Some nights we search for nocturnal creatures in our launches out in the star filled darkness. What better way to discover the Amazon rainforest!
 
Departures
2023 departures
Saturdays
Twice monthly
See itinerary for specific dates
Price:
2023
$3450 pp for cabins
with upper/lower beds
$4800 pp for cabins
with two lower beds