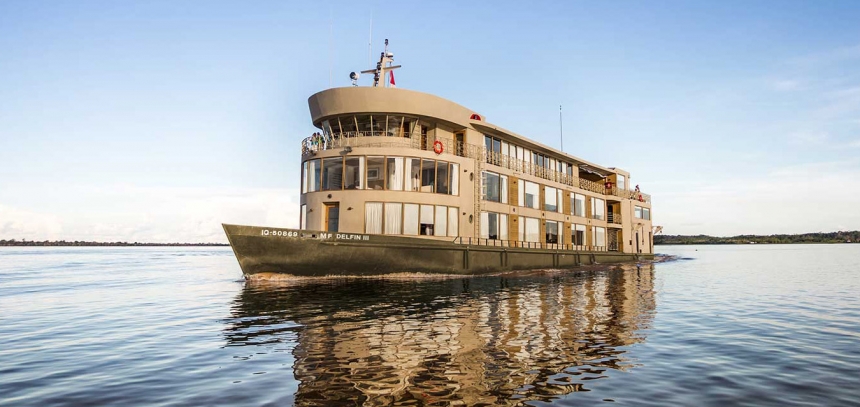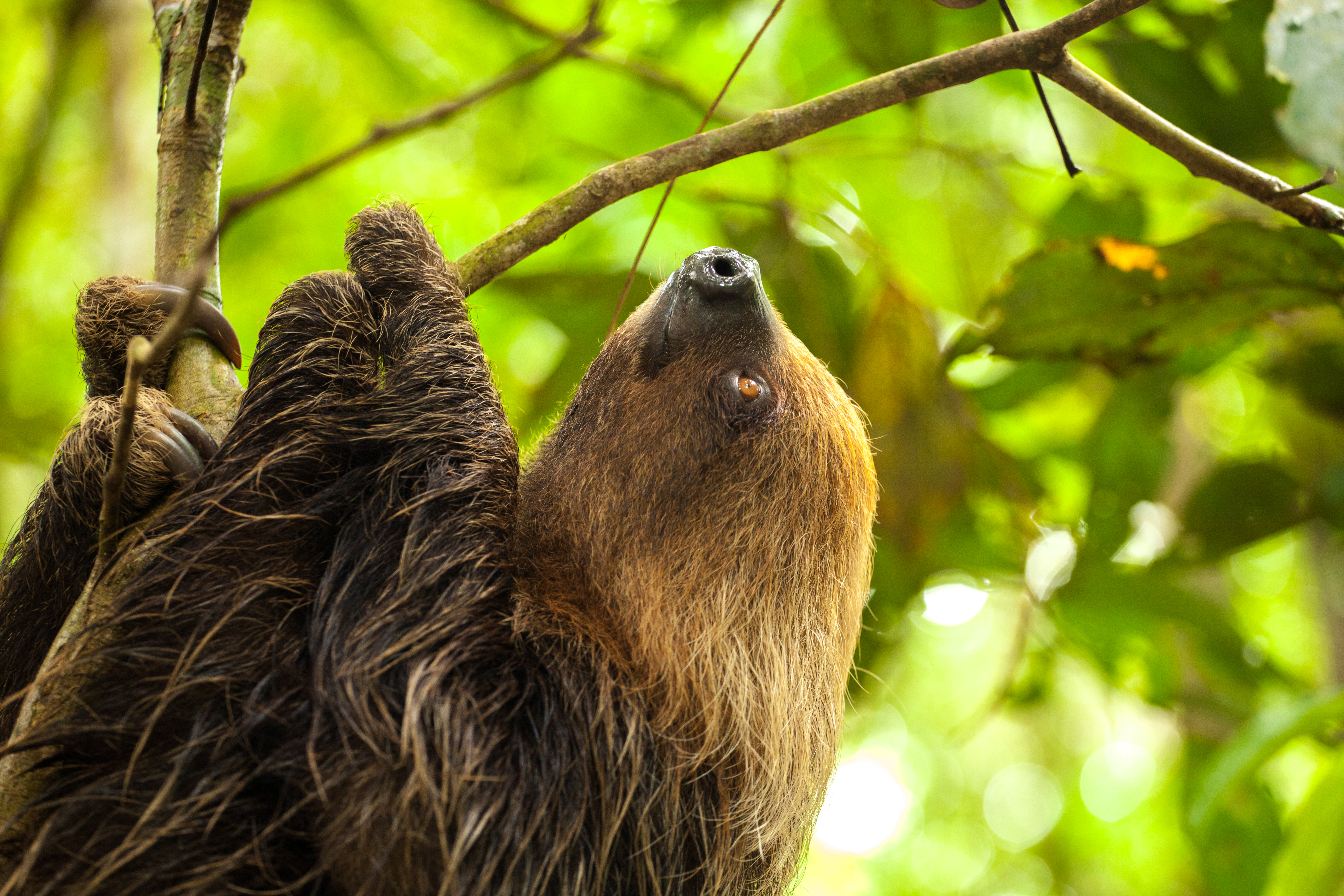 The Delfin III has been tailor made to suit its environment, while maintaining its integrity as a truly stylish river cruise ship. The Delfin III accommodates just 42 guests in 4 different styles of suites featuring wall-to-wall windows with breathtaking views.
Begin your journey in the remote colonial city of Iquitos, Peru. Cruise into the Amazon rainforest along the mighty Amazon River, to the Ucayali River--the Amazon's largest tributary. You'll explore other neighboring creeks, each one rich in cultural experiences, wildlife and thriving rainforests.
Go fishing for piranhas, explore into the dense jungle on foot in search of three-toed sloths, toucans, macaws then come back to the comfort of skiffs to and hunt for endangered pink dolphins.
This upscale river cruise ship is the perfect size to sail along Peru's Amazon River, featuring an extremely comfortable indoor and outdoor lounge, outdoor plunge pool, observation decks, exercise room, spa, and dining room. Experience the perfect blend of splendid harmony with nature and its spectacular surroundings!
Departures
2023 departures
4 days/3 nights
Saturday - Tuesday
5 day/4 nights
Tuesday - Saturday
Price:
4 day/3 night
From $3600 pp
5 day/4 night
From $4800 pp
Travel Style:
group trip offered as a component to a complete itinerary