Argentina-Lakes, Glaciers & Waterfalls | Trip Itinerary
Fixed departure Dates for shared tours:
2021:  Jan 4-14; Feb 1-11; Mar 8-18; Apr 5-15; May 10-20
           Sep 13-23; Oct 11-21; Oct 25-Nov 4; Nov 8-18; Nov 22-Dec 2;
           Dec 6-16; Dec 25-Jan 4
Day 1:  Buenos Aires. Arrival at the airport and transfer to your hotel. Most flights from the US arrive in the morning. With our fixed departures we will arrange for you to have an early check-in at no additional charge.  You'll have the remainder of the day free to rest and settle in. We can also arrange optional tours if you prefer—some light/easy ones would be bike riding tours (2 different routes), or perhaps street art/Graffiti tours, or a visit to the famous Colon Theater.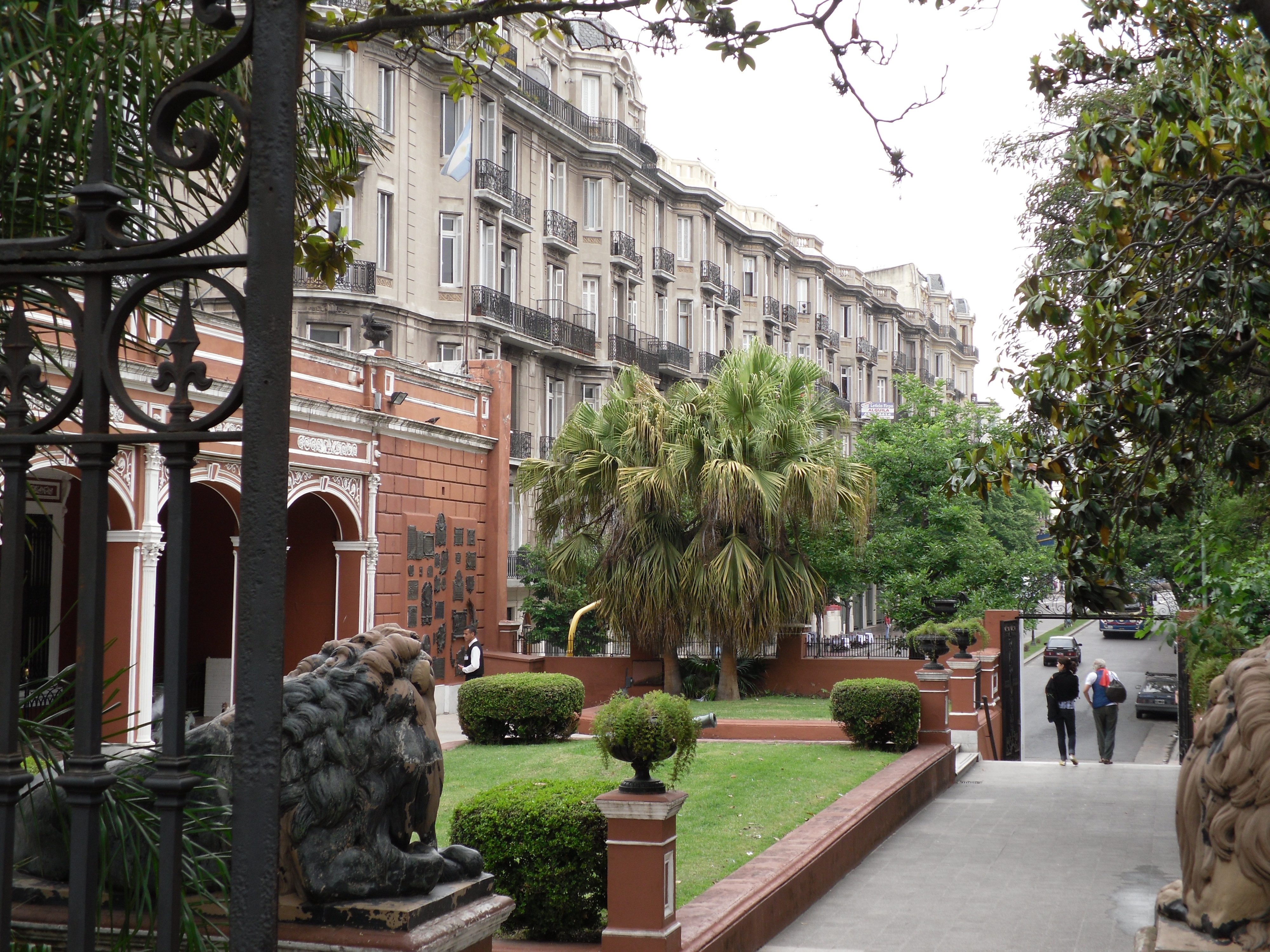 Day 2:  Buenos Aires. Free morning (optional sightseeing can be arranged)
In the afternoon, we make a panoramic tour of the city, exploring its most relevant landmarks: Plaza de Mayo, La Boca and finishing in Recoleta. In the evening, we attend a dinner show where you will enjoy a traditional tango performance. (B, D)
Day 3:  Buenos Aires. Day at leisure to explore the city. Optional tours available & should be arranged in advanced. Some suggestions would be a visit to the Tigre Delta—either traditional tour or by bike & kayak; Street Art of Buenos Aires; Museums tour; Regional "foodie" tours.  (B)
Day 4: Buenos Aires to Bariloche.   At the pre-arranged time, transfer to the airport to board the flight to Bariloche. Arrival and transfer to your select hotel. In the afternoon, we explore Bariloche through the Small Circuit (Circuito Chico). Our trip borders the Nahuel Huapi Lake until we reach Campanario Hill, where we ascend to obtain great views of the surroundings lakes. Then, we arrive at a natural balcony from where it is possible to admire the Moreno Lake and Llao Llao Peninsula. After that tour, we participate in a craft beer tasting.  Late afternoon return to your hotel and evening free to enjoy the many restaurant options of Bariloche. (B)
Day 5: Bariloche. Day at leisure in order to take optional activities. You can sail through Nahuel Huapi Lake, visit the Tronador Hill, which is ideal for the trekking lovers; or just explore the lakes region with the Big Circuit or the Lakes Corridor. (B)
Day 6: Bariloche to  El Calafate.  At the prearranged time, transfer to the airport to board the flight to El Calafate. Arrival. Reception and transfer to your select hotel. Afternoon at leisure to explore the city—some suggestions would be a visit the Glaciarium, a museum dedicated to glaciology that will help you understand the magnificence of the glaciers that you will experience during your stay, or attend a gastronomic experience.  (B)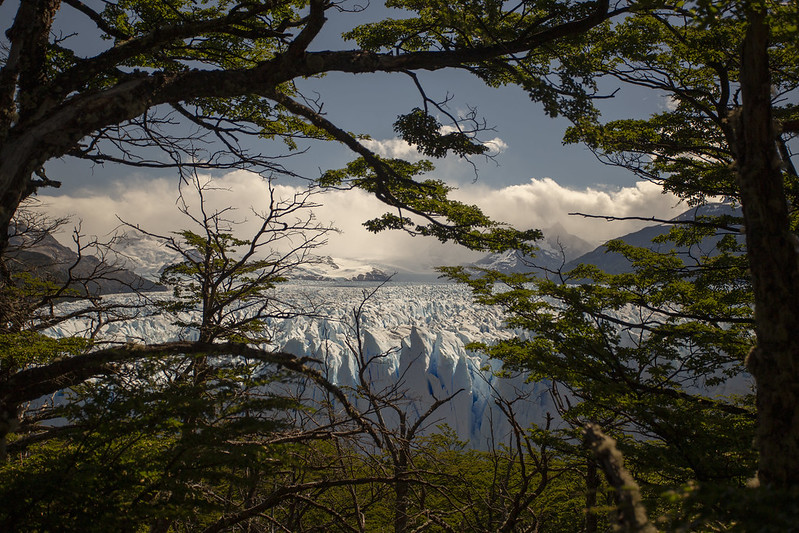 Day 7: El Calafate. Visit to the Perito Moreno Glacier, located in Los Glaciares National Park and declared Humanity's Natural Heritage. During the tour, a walk along the footbridges located in front of the glacier, allow us to admire this impressive natural wonder from different viewpoints. We recommend that you should take optionally a boat ride that will make you able to admire the glacier from water level. Free time for lunch and return. (B)
Day 8: El Calafate. Day at leisure ideal to visit El Chaltén, Torres del Paine, experience a local estancia for hikes, nature and lunch, or sail though the Argentino Lake. (B)
Day 9:  El Calafate to Puerto Iguazú/Iguazu Falls.  Morning at leisure to explore El Calafate. At the designated time, transfer to the airport to board the flight to Puerto Iguazú (usually with a change of planes in Buenos Aires).  On arrival you'll be met and transferred to your select hotel. (B)
Day 10:  Iguazu Falls/ In the morning, we go to Iguazú National Park to visit the Iguazú Falls, declared a Natural Heritage Site by UNESCO and one of the Seven Modern Wonders of the Natural World. During the tour, we go through the three circuits of the Park: Garganta del Diablo, The Upper and The Lower Trails.  During the tour, you have free time to have lunch (not included) and to take optionally The Great Adventure—a thrilling fast boat ride to the base of the falls. In the afternoon, return to your hotel. (B)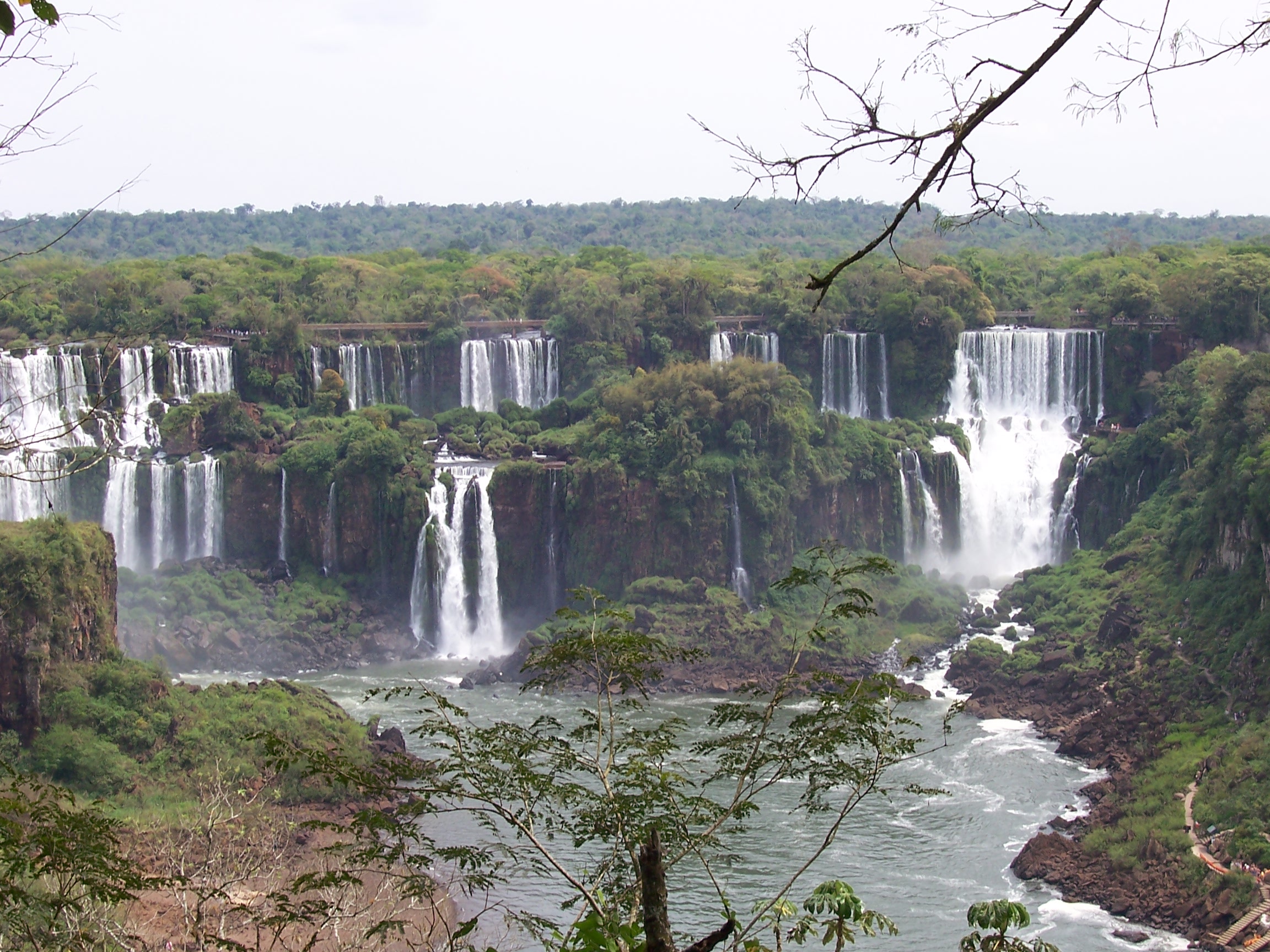 Day 11: Iguassu Falls tour + departure. We leave Puerto Iguazú to arrive at Foz do Iguaçu in Brasil and visit the Brazilian Side Falls, to be able to appreciate a different perspective of the waterfalls. Transfer to the airport to check-in for your connecting flight. Flights must be scheduled after 3:00 PM.
End services.
If you are planning to return to the US, we suggest flying back to Buenos Aires & spending one last night—perhaps in the bohemian neighborhood of Palermo. You'll have the next day to explore on  your own---with several unique & optional tours available such as life of Evita; Street Art; Tigre Delta, etc. before an early evening transfer to the Ezeiza international airport and your return flight to the US.
You can extend your trip to visit the Salta region with a fixed 5-night extension which is also offered on a shared basis. In this case would visit the Brazil side of the falls on Day 10 & take a morning flight to Salta on Day11. Your itinerary would be as follows:
Day 11: Salta. Arrival and reception at Salta's Airport and transfer to the hotel. In the afternoon, we explore Salta's City through its streets and colonial buildings. On the way, we visit the MAAM (High Mountain Archeology Museum). Maximum Altitude: 1.152 MASL (3.779 ft.) (B)
Day 12: Salta  to Cafayate. We leave the city of Salta to begin our tour of Calchaquíes Valleys, visiting Cachi, the National Route Nº 40 and De las Flechas Gorge, and finally arriving at Cafayate. Maximum altitude: 3.400 MASL (11.154 ft.) (B)
Day 13: Cafayate  to Salta. In the morning, we visit the city and after lunch (not included), we drive through Salta, visiting De las Conchas Gorge, with its curious formations. Arrival at Salta. Maximum altitude: 1.660 MASL (5.249 ft.) (B)
Day 14:  Salta to Purmamarca. We leave early travelling along Del Toro Gorge, in Jujuy's Province, in order to continue after that through the Puna to Salinas Grandes Salt Mine and Purmamarca Town. Accommodation. Maximum altitude: 4.170 MASL (13.681 ft.) (B)
Day 15:  Purmamarca to  Salta. Today we explore the Humahuaca Gorge, a Natural and Cultural Heritage Site, visiting typical and colourful villages, such as Tilcara, Uquia and Humahuaca. Maximum altitude: 3.000 MASL (9.842 ft.) (B)
Day 16:  Salta/departure. Morning at leisure. At due time, transfer to the airport. Maximum Altitude: 1.152 MASL (3.779 ft.) (B)
Additional Extension ideas:
From Iguazu Falls you can visit the wetlands region of Ibera, which is reached by 3-4 hour overland transfer from. Spend 3-4 nights at the lovely Puerto Valle and depart directly from nearby Posadas back to Buenos Aires.
From Iguazu Falls you can also continue in to Brazil and finish off your explorations with a visit to Rio de Janeiro, or other sites in Brazil.
Please consult our staff for the options that suit your travel time, budget & interests the best.
Departures
Monthly in Season/
Sept thru May
Monthly in Season/
Sept thru May