Nature's Paradise | Trip Itinerary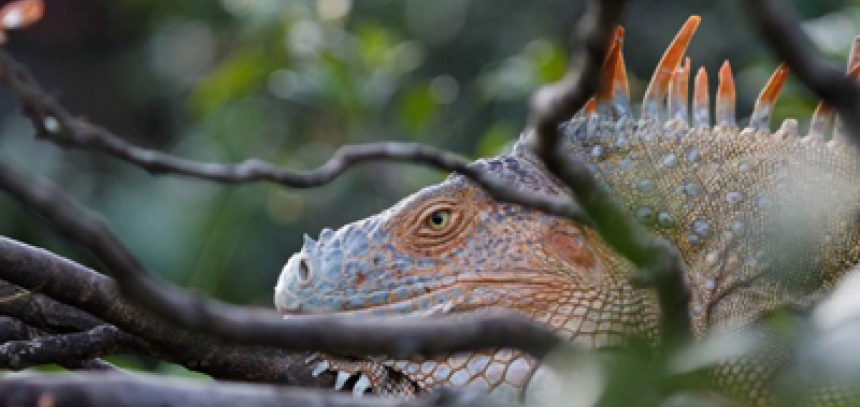 Day 1: Arrival in San José, Costa Rica.  You will need to clear customs & immigration formalities before exiting the airport terminal. Once outside, look for our local representative who will be holding a sign with your name on it. Here you'll receive any vouchers necessary for your travels, and be transferred up into the hills close to the airport to the Hotel Buena Vista. Check-in for an overnight stay in a standard room.
Day 2: Private Poas Volcano – Else Kientzler Gardens – Bosque de Paz
After breakfast meet your English speaking driver-guide, and depart for the Poas Volcano national Park. We now begin our assent to the Poas where we will soon feel a change in temperature and the lush vegetation becomes apparent, preparing us for the pleasures of the exuberant cloud forest of the Poas Volcano. On a clear day, the view of the main crater is admired by all visitors, with its diameter is considered one of the widest in the world. After this we will enjoy a quick hike on a trail which leads us to the Botos Lagoon (an extinct crater), where many different ecosystems exist and where some of the many species of flora and fauna of this cloud forest can be observed.
After leaving the National Park we will continue in direction to Sarchi where the Else Kienztler Botanical Gardens are located. These Botanical Gardens are home to over 2,000 different plants from around the world. The Botanical Garden is spread over 7 hectares (17 acres) in Sarchi Norte, nestled at the foot of Volcano Poas in Costa Rica's Central Valley.
They scientifically group and label our plants, presenting their natural history, uses, and the importance of conserving them. Hike more than 2 kilometers (1.3 miles) of footpaths, as you marvel at our Botanical Garden's collections and designs. Learn more about plants, using the Botanical Garden as an open classroom.
At the end of this tour, you will continue onwards into the Bosque de Paz private reserve.
This 988 acre private biological reserve serves as a corridor between two national parks: Poas and Juan Castro Blanco. The property consists of primary and secondary cloud forest and grazing land that is presently in the process of being reforested. Several streams in the Rio Toro watershed dissect the property, thus producing steep terrains and riparian and waterfall environments. This rain and cloud forest is a bird life sanctuary where the quetzal, emerald toucanet, and many other species are frequently seen. Check in to Bosque de Paz Lodge/standard room/full board for the next two nights. Your driver-guide returns to San Jose, and your tours during your stay here will be accompanied by lodge's own naturalist guides.  (B-L-D)
Day 3: Bosque de Paz
Guided Hike at the hotel Reserve explore the flora and fauna that surrounds the area. This tour is offered at either: 6 a.m/9:00a.m or 3:00p.m)
The rest of your day is free to explore the surrounding reserve and/or take optional tours.
Live the experience of being able to breathe the purest air of the mountains, while resting or walking through the jungle, without any environmental pollution.
When you walk along the various natural trails, you will be able to admire the fabulous biodiversity up in the centenarian trees loaded with orchids, bromeliads, moss and ferns, set in an unforgettable landscape and surrounded by impressive mountains, valleys, rivers and imposing waterfalls.
Some visits include the orchid garden; Birdwatching (the area boasts 331 species counted to date); Watefall hike of approximately 2-3 hours through the forest to the breathtaking 180' Fatima Waterfall;  or enjoy some of the other well-groomed trails. The lodge can advise you as to current conditions and sightings.  (B-L-D)
Day 4: Bosque de Paz – Sarapiqui
Mid-morning private drive to the Sarapiqui area.
Set on the banks of the Puerto Viejo River, 42 miles North of San Jose and next to the Braulio Carrillo National Park, Sarapiqui, has become an important destination among tourists seeking for adrenaline adventure or to relax in an ambience surrounded by exotic nature. It is known as of the richest areas for bird watching.
In Sarapiqui you will find several protected areas, Braulio Carrillo National Park, La Selva Biological Station and Sarapiqui Protected Area, which they all combine different types of tropical rainforests. Check in to La Quinta de Sarapiqui in a Riverfront  Jr. Suite  for a two-night stay. Free time for lunch & to explore the hotel's many projects. A butterfly & frog farm, Leaf Cutter ant project, caiman pond, local trails and freshwater pool offer some excellent options to explore!
As dusk falls, you'll enjoy a guided/shared night walk. Pick up from your hotel & transfer the short distance down the road to the Tirimbina Nature Reserve.  With a naturalist as your guide, take a walk by the light of the moon and discover the wonders of the nighttime rainforest, when most wildlife species are active.  Tirimbina is a non-profit organization created to conserve the rainforest and to provide environmental education and scientific research. This Private Wildlife Refuge protects 345 hectares of mid-elevation forest (pre-montane) and its 9 kilometers of trails pass through several ecosystems of the forest and river. Only a third of the Tirimbina forest is used for ecotourism and environmental education, leaving the majority of the Reserve intact.
The Red-Eyed Tree Frog (Agalychnis callidryas) and Web-Footed Frog (Rana vaillanti)—both nocturnal species-- are common discoveries on Night Walks. During this 2-hour walk, you will learn about the natural history of different rainforest species, with a focus on nocturnal species such as: frogs, insects, spiders, sloths, kinkajous, porcupines, opossums, and others, revealing a completely different perspective of the rainforest. Includes: Transportation, guide & entrance fee. Tour is from 7:30 PM-9:30 PM approximately. Transfer to & from are 20 minutes approximately (depending on other hotels stops en-route).
Required: closed shoes or boots at all times and a flashlight.
Recommended: insect repellent, camera, poncho or umbrella, binoculars.
(B)
Day 5: Sarapiqui River class I-II, safari float trip.
Three hours of pure nature and bird watching as you float and lightly paddle down the Sarapiqui River, surrounded by lush tropical jungle.
Observation will vary from exotic amphibians, lots of tropical birds, otters, fish, snakes, sloths, iguanas and a great variety of flora which make this trip an unforgettable experience. Enjoy the sounds of the rainforest and experience relaxing and pleasant to float slowly downstream paddling slowly with only the sounds of nature. Return to your lodge in time for lunch, with the afternoon at leisure. Take advantage of La Quinta's many special exhibits—butterfly & frog gardens, leaf cutter ant project, caiman pond, nearby trails, or relax around the fresh water pool. (B)
Day 6: Sarapiqui -  Boca Tapada/Maquenque Eco Lodge
Time for a relaxing breakfast and morning wildlife observations before you are met by our local driver for your private transfer to Boca Tapada. Check-in to the Maquenque Eco Lodge for 2 nights in a standard room with balcony to the lagoon & rainforest.
Maquenque Eco-lodge is a new 60 hectare reserve located just north of Boca Tapada, San Carlos and offers easy access to the newly created Maquenque National Wildlife Refuge, of 60.000 hectares in size. Surrounded by tropical rainforests and wetlands, the refuge borders the Majestic San Carlos River. It has become famous for being a unique region for ecology, wildlife observation, unique birding and adventure tours
Habitats included are wetlands, primary and secondary rainforest, rivers and streams, riverine forest, sandbars and mudflats, pastureland, plantations, gardens, weedy roadsides and fields. The extensive bird list shows the many bird species you may encounter on a 3-5 day visit as you explore the excellent birding spots at and near the lodge. The codes reflect the chances an average birder will have at observing or hearing a particular species. Keep in mind that some resident breeding birds (e.g. Great Green Macaw) become relatively scarce or entirely absent seasonally.
It should also be noted that this part of northern Costa Rica contains a wide variety of birds (390 species on this list) owing to many microhabitats within the general habitats listed above. For example, some species (e.g. Agami Heron) are found only in the quiet backwaters of rainforest lagoons. Many other bird species of the rainforest have a unique and often limited set of ecological requirements. Thus, by visiting a variety of habitats and paying attention to subtle changes within a particular habitat, the careful observer may be rewarded with sightings of some rare and beautiful species.
 
Included activities during your stay:
• Rainforest Walk:  After enjoying a delicious breakfast in our restaurant El Paso de Las Lapas, we depart to the tropical rainforest within the hotel´s property, in where we will begin a trek of 3 km (about 2.5 hrs.), during this tour it is possible to observe a great variety flora and fauna in the area, while our Naturalist Guide explains everything around. Also, we will visit the Botanical Garden, Medicinal Garden, closing the tour at the Hotel´s Garden
Departure: 9:00 AM/return: 11:00 am
Includes: naturalist guide, rubber boots, and walking stick cane.
What to bring? Comfortable clothes, raincoat, insect repellent, camera and binoculars.
• Lagoon canoeing trip
Come with us on the short canoe trip and experience pure untouched nature. When you float softly on the water of the lagoon in the early morning hour, the wildness of nature will enthuse you and a tremendous silence will come over you.
• Plant-a-tree/reforestation project.
(B)
Day 7: Included and optional activities at Maquenque Eco Lodge.
Optional activities can be schedule during your stay. Depending on season and weather the following options are generally offered (at an additional cost):
Half Day Boat Tour/9:00 AM-12:00 noon 
We leave from the hotel´s pier, where we board a boat and begin the trip downstream on the San Carlos River. During the tour you can see crocodiles, tortoise, bats, herons, kingfishers, king vultures, and many more species. Very close to Nicaragua border, we will stop to visit the small town of Boca San Carlos, where we will have the opportunity to visit the village, and meet and share with some Costa Rican people.
Includes: Naturalist Guide, rubber boots, transportation, and water.
What to bring: Comfortable clothing, insect repellent, sunscreen, hat, camera and binoculars. **Note this tour should be scheduled in advance of your arrival as your only option to take this is on day 7
Birdwatching tour/ 5:30 -7:30 AM.
This is the best place for bird lovers! In our tropical rainforest have a lush gallery with over 410 bird species, including some migratory species. Some of the species that can be found in our forests are: Great Green Macaw (in endangered), Scarlet Macaw, some toucans, Oropendolas, honeycreepers, Tanagers, Euphonias and Jacamars, just for mention!
We start the tour at 5:30 am , the time when most birds started its activity , our Naturalist Guide take you through the gardens and lagoons until we have the enough sunlight to enter the forest path , nesting place, for many bird species.
Includes: Naturalist Guide, rubber boots.
What to bring? Comfortable clothes (trousers, blue jeans, t-shirts), raincoat, insect repellent, camera and binoculars.
Besides the regular morning tour, Bosque de Paz offers a number of bird watching tours, depending upon the number in your group, the length of time you wish to go birding and, of course, how hardy you are for hiking around. Remember, Bosque de Paz is a 1,000 acre private reserve with a lot of variation in altitude, so birders can sit in one spot, or head out into the cloud forest to expand their list of species, all depending upon what you want to do and what tour you would like to take.
Another optional tour to consider:  Night Rainforest Hiking/6:00 PM-7:30 PM
Come and share with us a unique experience, from another point of view. In this activity we will visit the gardens and the hotel´s forest, where we can live and enjoy the nightlife of some animals such as alligators, frogs, nocturnal birds, snakes, and spiders also, we will experience the peace and sounds that the nature gives us. Our Naturalist Guide will give you information on the flora and fauna in the area.
Includes: Naturalist Guide, rubber boots, walking stick and flashlight.
What to bring? Comfortable clothes, raincoat, insect repellent and camera. (B)
Day 8: Maquenque-Arenal.  After breakfast, (optional tours available this morning) depart via the lodge's shuttle at approximately 11:30 AM for transfer to the Arenal Volcano area.  You will be dropped off at the Arenal Springs Hotel. Check-in for an overnight stay in Jr Suite accommodations.
The remainder of the afternoon is free for you to enjoy the hotel's gardens and facilities such as their own hot springs, swimming pool, spa and lush gardens--all with a direct view of the impressive Arenal Volcano. (B)
Day 9: Arenal - Hanging Bridges - San Jose
As an added service for guests, Arenal Springs offers complimentary yoga classes Monday through Saturday at 6:30 am.
After breakfast meet your private guide/driver, who will take you on a tour of the Arenal Hanging Bridges facility before you begin your drive back to San Jose.
At the Hanging Bridges you and your guide will select trails through the abundant biodiversity of this natural reserve. Your guide will open you the doors of the fascinating and colorful tropical rainforest world through his knowledge of natural history. You'll also have an opportunty to visit the Waterfall Trail and enjoy the beautiful Waterfall inside the rainforest. The imposing views of the Volcano from the hanging bridges over the forest make a perfect combination for an unforgettable experience. The tour usually takes about 2-2½ hours.
What to Bring Long pants, hiking shoes, bathing suit, towel, camera and binoculars.
Transfer time to San Jose is approximately 3.5 hours, depending on traffic. On arrival to San Jose, check-in to the Hotel Bougainvillea/standard garden view room for your last night in Costa Rica. Free time in the afternoon to enjoy the hotel's lush gardens and bird watching options, pool and facilities.
(B)
Day 10: Departure
At the designated time, meet our local driver for transfer to the international airport for your departing flight. (B)
B=Breakfast; L=Lunch; D=Dinner
Departures
2019 Departures
Daily with a minimum of 2 travelers
Price
2 people/
1 double room
$2195 pp
4 people/
2 double rooms
$1795 pp
Travel Style
recommended custom itinerary