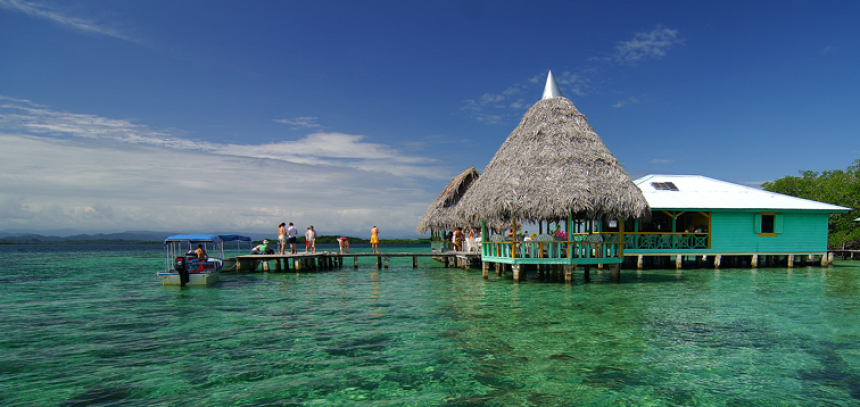 Made famous by the engineering wonder of the Panama Canal, this small country offers an incredible variety of scenic wonders and cultural discoveries. Home to over 940 species of birds and several indigenous Indian communities, Panama also boasts cloud forests, rainforests, beautiful beaches and islands, and a wealth of national parks and reserves. You can choose from general sightseeing through Panama City and the canal, the highlands towns of Boquete and Cerro Punta and coastal areas of the San Blas Islands and Bocas del Toro, or very concentrated special interest tours focusing on bird-watching, environmental projects, or Indian communities.
A definite "don't miss" stop is the Panama Canal Museum located at the Miraflores Lockes. You can see historic photographs of the canal, and learn how this amazing engineering feat was accomplished.  A jungle boat trip through Gatun lake will impress you with the huge variety of monkeys, sloths and birds you'll spot along the way. Historic train rides, and visits to local native villages are all memorable highlights.
Boquete is a very relaxing cloud forest region, rich with coffee farms, or "fincas". Stay in one of these lovely places while you hike, bird-watch and relax in the pleasant climate.
On the Caribbean coast you'll find two great options for unique exploring.  The laid back town of Bocas del Toro, and its marine reserve with dozens of islands to explore; and the famous coral archipelago of the San Blas islands. Best known for their molas (brightly colored quilted panels, usually with animal designs, used for women's blouses and sold locally as folk-art), and the Kuna indigenous community, you can spend the night here to explore the unique culture. An added plus is the beautiful swimming and snorkelling in the surrounding calm waters.
Or how about a small expedition style boat that visits rainforests and local villages as it travels from coast to coast? That's right, you'll go through the Panama Canal in a 24 passenger luxury catamaran! What an amazing experience.
A wide range of lodging awaits you through-out the country—from small cabins to renovated ranches to Eco-lodges and full-scale resorts.  And an excellent infrastructure connects allows you to seamlessly move around the country. Whether you join one of our group tours, or create a custom itinerary, we'll make sure your travels are effortless and rewarding.