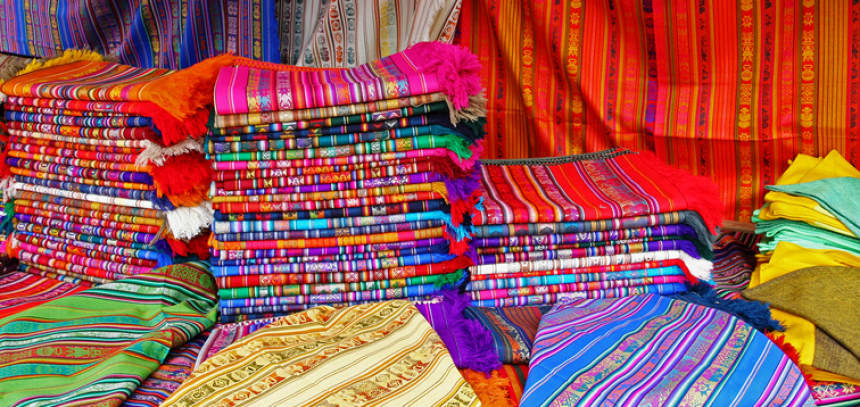 Ecuador is a small, charming country located along the equator on the Pacific Coast of South America. But don't let its small size fool you! It is packed with unlimited sightseeing opportunities, all with-in easy reach from the main cities of Quito, Cuenca and Guayaquil.
The combination of Andes Mountains, Amazon rainforest, highlands, coastal areas, and the world-famous Galapagos Islands make Ecuador the perfect destination for diverse explorations. Indian markets, volcanoes, rainforest, unique wildlife and colonial cities are all part of a comprehensive travel experience.
Those seeking a cultural tour will enjoy exploring the colonial cities of Quito and Cuenca—visiting museums and churches, and strolling the many parks, plazas and markets. You'll find upscale art galleries, gift shops and markets full of a variety of handicrafts including textiles, woodcarvings, embroidery, native paintings, leather products and ceramics.
History and archaeology enthusiasts will enjoy  the sites and museums dedicated to the Valdivia, Machalilla and Chorrera pre-columbian cultures of the Pacific Coast, as well as Ecuador's most famous Incan site of Ingapirca.
Or lace up your hiking boots to trek part of the original Inca road in the Cajas reserve, raft pristine rivers, mountain bike through the volcanoes, horseback ride from historic  haciendas---the options for adventure abounds!
The lush Amazon rainforest offers several excellent lodges, with some of the best bird watching in South America. Visit parrot clay licks, canopy towers and/or walkways, canoe through lakes and creeks, and hike forest trails.
The diversity of Ecuador's natural history can also be discovered in its tropical dry & wet forests of Machalilla National Park along the Pacific Coast, the altiplano area of the Andes (Andean condors!) and the prolific bird-life of the cloud forests.
Images and photography for our Ecuador section:  Francisco "Pancho" Dousdebes, Metropolitan Touring's Image Bank.