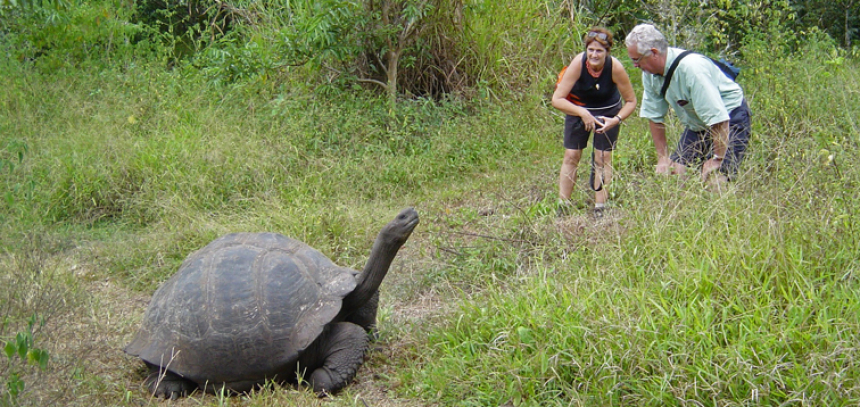 The Galápagos Islands, a small, but very special archipelago located in the Pacific Ocean, straddle the equator just 600 miles off the coast of Ecuador. They were declared a National Park in 1959, with strict regulations aimed at protecting the flora and fauna. To further preserve this treasure, the Galápagos Marine Reserve was created in 1986, extending the authority of the park to protect the waters and marine wildlife with-in a 15 nautical mile radius of the islands.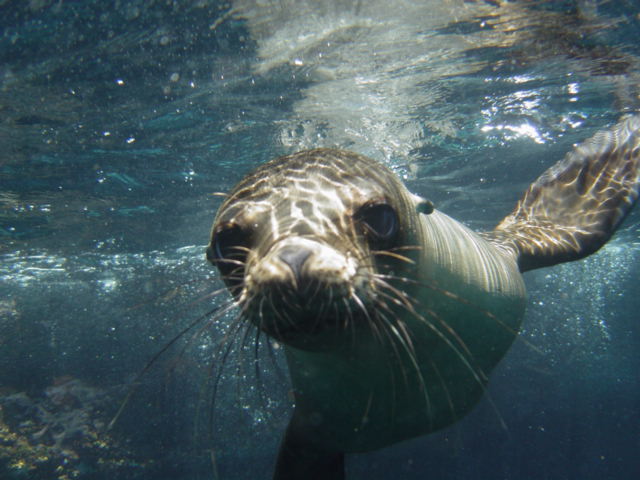 The isolation of these islands created a special environment that allowed hundreds of new species to evolve here--all the reptiles, and close to half of the bird and plant life are found nowhere else on earth. Marine iguanas, the giant Galápagos tortoise, flightless cormorants, Galápagos penguins, waved albatross and 13 species of Darwin's finches are a sampling of the unique wildlife you will encounter on a Galápagos cruise.
A Galápagos Islands tour is one of the few nature experiences in the world that allows travelers to leisurely observe and photograph an abundance of diverse and uninhibited wildlife in its natural habitat.  Whether you are stepping around nesting birds on shore, or snorkeling with playful sea lions, you'll find yourself in awe of these magical islands.
Latin American Escapes represents more than 25 carefully selected boats in the Galápagos Islands, allowing us to offer departures virtually every week of the year. In addition, we offer excellent land-based programs, from beachfront eco-hotels to multi-sport adventure tours.
All boats and accommodations are carefully selected for their conservation efforts and commitment to sustainable tourism. We promote strict guidelines to minimize the environmental and social impact of tourism, and encourage our guests to become informed and involved in these issues.
Images and photography for our Galapagos section:  Francisco "Pancho" Dousdebes, Expedition Managers and Staff M/V Santa Cruz, Yacht Isabela II and Yacht La Pinta, Metropolitan Touring's Image Bank